October will no longer only be considered the tenth month of the year.  The month where we celebrate the festival, Cultural Encounters, on October 12th, and of course, Halloween on October 31st.   Starting this year, October will now be known in Costa Rica as a time to celebrate Urbanism and Construction at its best.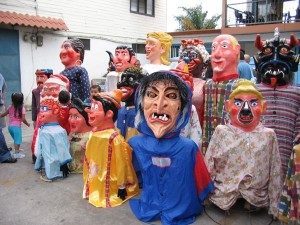 At the beginning of the month, it was announced that October would now also be the time to celebrate another event – "promoting citizenship in the construction of the best version of our cities".  The launch of this celebration was attended by representatives from public institutions, non-profit organizations, private companies, and members of public organizations to spear-head this initiative in Costa Rica.  The initiative called "I am a City: invites Costa Ricans to enjoy activities throughout this month in different locations country-wide.
Habitat: a global theme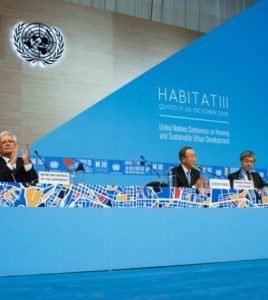 October will also host the United Nations Conference, Habitat III, on housing and sustainable urban development.  The Conference will take place in Quito, Ecuador from October 17-20th.  This Habitat Conference aims to strengthen the global commitment to sustainable urbanization, and focuses on the implementation of a new Urban Agenda, which was laid out at the Habitat Conference held in Istanbul in 1996.
The launch of the Urbanism and Construction October initiative and Urban Habitat III will support other celebrations dedicated to urban planning and sustainable development.  For example, World Habitat Day is celebrated annually on the first Monday of October.  As well, October 31st celebrates World City Day, originated in 2014 by the United Nations.  The aim is to recognize the importance and services of the city itself in supporting the overall social and economic development of society.