Oberg Medical, a full-service Medical Device contract manufacturer providing implants, instruments, and complex assemblies, announces plans for expansion of its Costa Rica manufacturing operation to better serve the expanding Medical Device market in Central America and provide cost optimization solutions for U.S. OEMs.
"We have been a manufacturer in Costa Rica since 2001 and have seen first-hand the growth of the Medical Device sector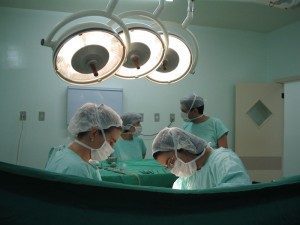 in-country. As more of our OEM partners look to Central and South America for growth opportunities, we are expanding our presence in-country to provide them cost-effective manufacturing solutions," says David Bonvenuto, executive vice president and general manager of Oberg Medical. "Experience matters. We have over 100 employees in Costa Rica today and with our 10 years of in-country experience, we have been able to develop and leverage a network of key government and investment leaders, trade school programs used to attract talented employees, and in-country supply chain partners for materials and services. All have combined to give us the confidence to significantly expand our Costa Rica operations," Bonvenuto adds.
Oberg will expand its presence from 24,000 square feet to over 50,000 square feet within its current home – the Metro Park located just outside of San Jose, Costa Rica. The facility expansion will support its growing precision implant and instrument manufacturing focus – with added capacity in the milling, wire EDM, turning, quality inspection, and related secondary operations areas. Expected completion of the expansion is for the third quarter of 2012.
The Costa Rica expansion comes on the heels of over $5 million of capital investment into its US-based medical business over the past year along with an additional $2 million of capital investment in Costa Rica. The US investment included the completion of its facility-wide process validation initiative and the addition of approximately 15 CNC milling machines, EDMs, and lathes.
"As a manufacturing partner in the Medical Device market, we have made a significant commitment to expanding our manufacturing capacity and production footprints both in the US and Costa Rica," states Shawn Schafer, vice president of sales and market development for Oberg Medical. "We believe our commitment to both the US/North American market as well as to the Central/South American market provides OEMs the ability to better integrate and optimize their supply chain and product costs in these respective markets," Schafer adds.
From – onlinetmd.com