One of the greatest wishes of all dog lovers is to be able to take your pet with you anywhere you go. In Costa Rica, this wish came true.
The Latin American University of Science and Technology (Ulacit), approved that students, teachers and their administrative staff can go to the institution to carry out their academic activities and work in the company of their dogs.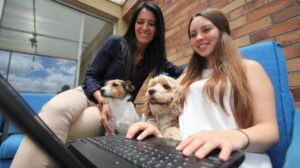 The coordinator explains that it is a project that has been developed in this institution with the aim of "promoting responsible ownership of pets and animal welfare."
The initiative has been running for 30 days, and so far, authorities of the university have not received complaints of discomfort or rejection by any student or the rest of the staff.
However, to ensure the proper compliance and application of this measure, those interested in taking their pet with must meet a number of prerequisites, such as: submit to the university a health veterinary dog ​​certificate, the form with complete data of the owner, a copy of the regulation issued by the university and make a payment of 10 dollars.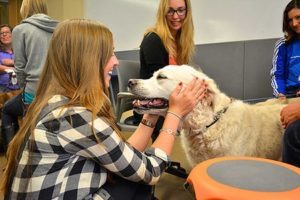 At the national level, this project has caused great satisfaction in both the beneficiaries and animal advocates, which is expected to be copied by the rest of the universities in the country and in other Latin American countries. Countries like the United States are already carrying it out.