New FICO Score Facts – How It Can Improve Credit Access for Consumers
A new FICO scoring system is launching in 2019 that may help improve credit ratings for consumers. This is good news, as its implementation may result in more people gaining access to helpful financial options.
TIP: Get our latest content by joining our newsletter. Don't miss out on news that matter in Costa Rica. Click here.
About the New FICO System
The new scoring system, known as UltraFICO, is an optional rating system designed to complement the existing model. People can choose to enroll in the new model, which uses data from their checking and savings deposit accounts. Some of the information used by the new system may include the amount you have in your accounts, how active they are, and how long they have been open. These factors can help improve your current rating.
If you already have a high credit rating, then you don't need the extra points to access financial products or qualify for the best terms. Improvement can, however, help people with ratings between 500 and 600. Scores in this range are known as bad and fair credit, respectively.
Several lenders will test the new rating system in the early part of 2019. Experian will choose some online, traditional, and non-traditional lenders to be part of the pilot test program of the new scoring system.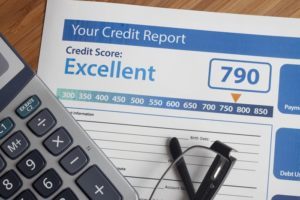 On the downside, financial experts say that the new rating system might put more focus on assets and income, instead of how individuals manage money. Another thing to keep in mind is that most lenders tend to use the system that they are already familiar with. For example, even though FICO 9 launched in 2016, the most common system used by creditors is still version 8. This is why paid collections, liens, and medical debts still hurt potential borrowers at present.
Who will Benefit from the New FICO Score?
The new scoring system will improve credit access for borrowers with new or little credit history. People who are just starting to build their credit will see a significant increase in their ratings if they have kept a positive balance in their accounts over the last three months. They should also have kept a savings of at least $400 during the same period. If you manage to achieve these two criteria, you can improve your ratings by 70 percent.
UltraFICO may also help individuals attempting to rebuild their score after a financial crisis. The new system can increase their marks by at least 20 points. This is true for people with accounts in collections and other debt issues as well.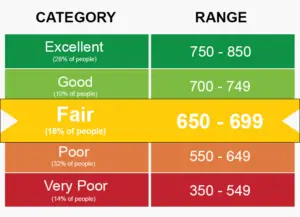 One thing to keep in mind is that the average credit rating has been on an upward trend in recent years. In September, the average score was 704, which is 3 points higher than the previous year. According to data, 22.6 percent of borrowers have credit scores ranging from 600 to 699—prime candidates for credit approval, if they could slightly improve their rating.
While each creditor will have different qualifications, most of them consider ratings below 670 as subprime. If you belong in this category, then the new rating system may give you a better chance of credit approval. The UltraFICO scoring system will be available in the later part of next year. Those with less than ideal credit will have the chance to qualify for better financial products when that time comes.
Why Deposit Accounts Matter
The new scoring system uses deposit accounts and their activities to calculate ratings for consumers. This allows more traditional lenders to compete with their online counterparts that rely less on credit reports. The latter usually consider cash-flow data to determine whether the potential borrower gets an approval.
The new system has its advantages and disadvantages. On the positive side, borrowers can get credit for using non-traditional institutions to handle their banking. On the other hand, this system releases more personal information to third parties which can lead to trust issues.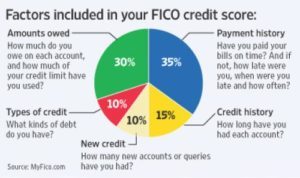 FICO wants to offer the new scoring system to borrowers who almost were approved the same day loan but were denied by the lender because their ratings were not quite there yet. It is also ideal for people who need an increase of less than a hundred points in their rating to qualify for some offers. They believe that 26 million subprime borrowers will benefit from this new scoring system.
One of FICO's goals with the new score is to prevent risky borrowers from looking more creditworthy. That's why they focus on positive financial behaviors that lenders may have overlooked in the past.
Difference Between FICO XD and UltraFICO
There is an existing credit score made for people with non-traditional financial data as well which is known as the FICO XD score. This score allows people with no traditional credit rating to qualify for credit cards. It does not require individuals to have a deposit account, however, while the UltraFICO score does.
UltraFICO is also made for a wider use. People can use the new scoring system to apply for loans as well as credit cards. This is ideal for people without a credit record or with just a few negative items in their history.
Is UltraFICO a Good Thing?
Ultimately, millions of potential borrowers will benefit from this new system because it gives them access to lines of credit with lower rates, good terms, and more. Unfortunately, it could also hurt your score if you can't pay your bills in full each month.
As a final note, it is important to use credit wisely. Just because you qualify for a loan or credit card doesn't mean you should get one right away. Make sure that you can afford it and repay the debt on time. Failure to do so will result in a low score, even with the implementation of UltraFICO.