This week, representatives of the National Theater of Costa Rica informed that within 2 months they will give tourists -and also Costa Rican citizens- the opportunity to enjoy incredible tours through the hidden areas of this national heritage.
Many secrets will be known by visitors during the tour inside the building since it will include a visit to 2 of the places that are considered of great historical importance for the National Theater. "La Tramoya" is responsible for holding the curtains and elements on the stage; and the "Endless Screw", which moves through the thrust of a dozen people in a system similar to a mill, allowing place the bezel at the same level of the stage.
TIP: Get our latest content by joining our newsletter. Don't miss out on news that matter in Costa Rica. Click here.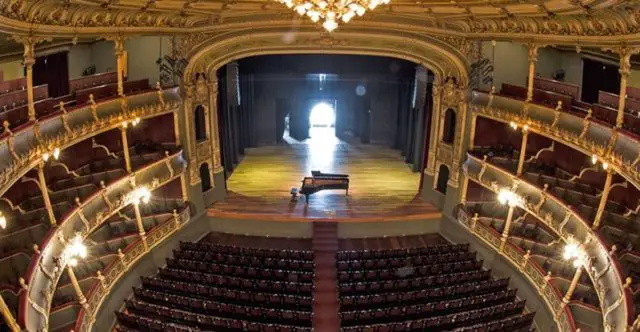 The details are still being tuned up to establish the price per person, the size of the groups that will be received during the tours, as well as the adequacy of each of the spaces to make them more accessible to visitors.
The theater's director, Fred Herrera, explained to the media that "the plan is to create a campaign of democratization of access to the National Theater, including visiting areas that have remained closed for many years to the general public".
Also, Herrera announced that there is a modernization plan in the theater that includes placing a mechanical stage, which would enter into operation next to the historical stage, and also enable the space that is currently used as a warehouse, in order to place new seats. Thus it will allow people to see how the stagehands work during a play. A very unique experience in the region, indeed.