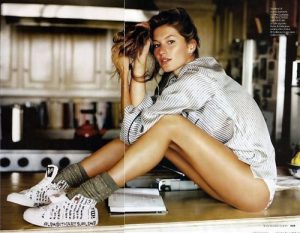 The Costa Rica News (TCRN) – Brazilian model Gisele Bündchen is on holiday in Costa Rica to do a bikini photo shoot.
The beautiful blonde, 33, worked on the photos with a team of at least 6 people who were in charge of creating the location, and also to do makeup, hair and to throw buckets of water on Giselle to recreate the crash of the waves against the rocks.
Bündchen and her husband, Tom Brady an American football player, have a house in Santa Teresa in Costa Rica, and visit frequently.
The Costa Rica News (TCRN)
San Jose Costa Rica