Countries all around the world are banning GM foods and products, the pesticides used to grow them, or placing severe restrictions on their use. In fact, people all over the world are organizing mass demonstrations, and resisting the biotech companies who develop these GMOs and pesticides, in particular Monsanto. More and more studies are making international headlines showing the health and environmental dangers associated with pesticides and GMOs.
Mexiko bans genetically modified soybeans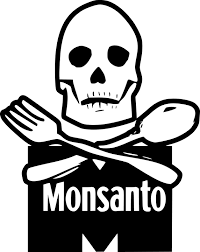 Now Mexico is making headlines by banning Monsanto products. A group of beekeepers was successful in banning Monsanto from planting genetically modified soybeans. Originally Monsanto had received permission to plant their GM seeds in a large area of land, despite the protests organized by thousands of beekeepers, citizens, major environmental groups, the National Institute of Ecology, and Mayan farmers. But a district judge overturned the Monsanto permit as he was convinced by the scientific evidence showing the threats GM crops had on honey production in the Yucatan peninsula. He went even further, and ruled that co-existence between GM soybeans and honey production is not possible.
Mexico is the fifth largest honey exporter and fo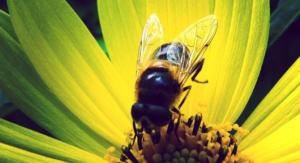 urth largest honey producer in the world.  So this decision is big news for the honey industry. Mexico exports a great deal of their honey to Europe, but the sale of honey that contains pollen derived from GM crops is now restricted due to a European Court of Justice decision in 2001. Due to these strict regulations in Europe, farmers in the Yucatan peninsula now face serious price cuts or even a rejection of their products if those contain any pollen from GM crops. So this court decision is a major victory for these beekeepers.
A view over the edge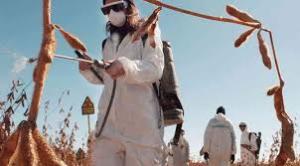 While this is a serious concern for the beekeepers of Mexico, there are even more crucial concerns for all of us as more and more studies show the link between glyphosates, a chemical regularly used in Monsanto products, and the increase in birth defects, Autism, Parkinson's Disease, and Alzheimers. In fact, recent studies have raised awareness of the numerous health concerns related to ingestion of these chemicals, even a relatively low level.
There is mor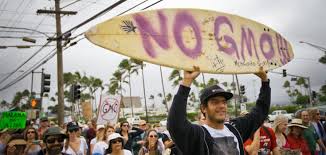 e and more evidence supporting these health concerns. People around the world are expressing their outrage. Mexico has taken an important step towards a GMO/Pesticide-free environment, and we can all hope to see more countries make the same decision.