Global Health Voyager Inc., a full service Web-based medical tourism company, has signed an agreement with the oldest private hospital in Costa Rica, Clinica Biblica. GHV's Ali Moussavi, the company CEO, had high praise for his new partner.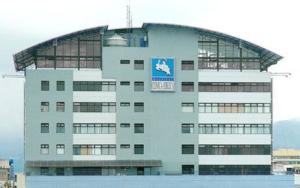 "Hospital Clinica Biblica utilizes state-of-the-art 'smart operating rooms' offering equipment found only in the most sophisticated health care facilities and advanced instrumentation that provides efficiency and positive patient outcomes," Moussavi added.
Growth of medical tourism in this country has been one of its most unalloyed success stories. Beginning decades ago with a few pioneering bilingual cosmetic surgeons, treatment of foreign patients has expanded into the most technical areas of treatment.
Clinica Biblica has been at the forefront of this trend for decades and the establishment of other private medical operations has reinforced what has become an industry in its own right. The GHV press release, for example, pointed out that many of the hospital's physicians are U.S.-trained and that it offers "a desirable nurse-to-patient ratio."
Clinical Biblica is one of the first hospitals certified by Blue Cross/Blue Shield a number of years ago and has since been recognized by several more international health and medical organizations.
As the fame of the country's medical quality has grown, so has confidence in its own home-grown medical training in public universities as well as in such private facilities as Universidad Latina. At the heart of the growth is, of course, that patient costs for first-class care have remained stable and low.
This has been important in industrialized nations such as the United States where, in recent years, prices have skyrocketed. Add to this the uncertainty and political turmoil surrounding the U.S. health insurance issue in the United States and one has the formula for continued growth in this field here.
The tourism facet is also attractive to foreign patients. Not only is Costa Rica a prime tourism destination, in recent years allied recovery facilities have made post treatment more pleasant. that is an advantage of which few industrialized countries can boast.