The Special Commission for Women affirmatively ruled file 21375, reform of the title and several articles of the Law that regulates propaganda that uses the image of women, updating the legislation to the new current situation in the country.
With the approval of the initiative, it is intended to provide the State with legal instruments that guarantee the protection of women's human rights and their dignity. The regulations are updated so that it can be applied to the development of technology in the different forms of mass communication, and the wide possibilities of disseminating information and images. The legislators approved a replacement text for the initiative, which according to deputy Nielsen Pérez Pérez enriches the original text presented by Congressman José María Villalta.
Preventing the detriment of the image of women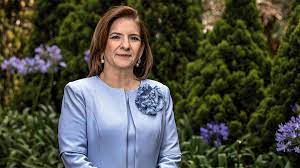 For her part, Deputy Shirley Díaz Mejías stressed that the project seeks to prevent the detriment of the image of women, since technological development has expanded the means that allow the massive dissemination of the image.
She added that it is in the face of this new reality that it is necessary to update the legislation to provide the State with tools that allow institutions to protect women's rights. The deputy also stressed that it seeks to provide greater benefits to the entire society as a recipient of all propaganda information and to regulate the marked gender objectification roles.
The Commission also processed 18 motions 137 submitted to file 21,057, Law on the rights of women during qualified, dignified and respectful care for pregnancy, childbirth, postpartum and newborn care. Of these, 10 proposals were approved; these are motions 4,6,7,8,9,11,13,14,16 and 18.