Some people are born for what they do today; they are those who from an early age are motivated to a sport, art, and other professions, and when they grow up there is no one who can stop them in their goals.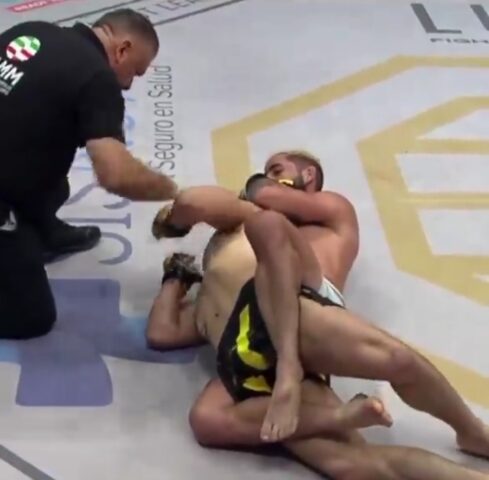 Will, discipline, concentration, and strength are the main bases to be in the world of Martial Arts and all this is what has led the Costa Rican Jorge Calvo to have great satisfaction in his sporting and professional career.
In recent days, we spoke with Jorge, who in addition to being an outstanding fighter in Costa Rica's Mixed Martial Arts (MMA), is a lawyer who graduated from the Escuela Libre de Derecho and today works as a legal assistant.
The 32-year-old from San Ramon de Tres Rios, Granadilla, has a promising trajectory that has captivated the attention of MMA promoters in the United States. Sixteen wins and six losses are part of his fight record.
His most recent achievement was becoming World Champion in the LUX Fight League category of the Mexican mixed martial arts league, which is also called World Title and is recognized as the most important in Latin America. Jorge Calvo defeated Mexican Luis Solorzano at the Cancun Center in Quintana Roo.
Other of his recognitions have been since he was very young winning National Boxing Games and several national and international Jiu-Jitsu tournaments, sports with which he started of course.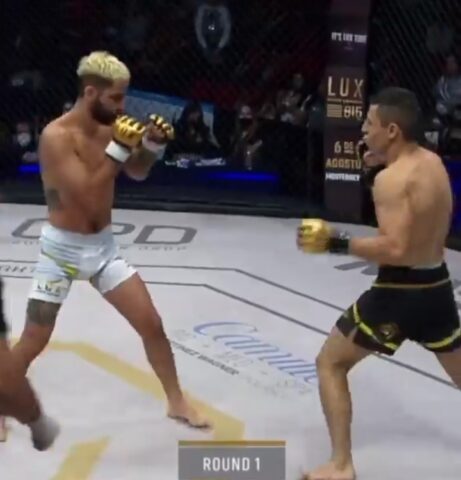 Memories he cherishes today
Jorge Calvo has always lived with his parents in San Ramón de Tres Ríos. Since he was a child, after attending school, he was used to being taken to the gymnasium, both him and his siblings, because his parents exercised and practiced boxing. Neither Jorge nor his siblings played any sport, but while their parents exercised, they watched television or did homework.
But the Tico wrestler's desire to start doing something in the sport did not take long, he started with boxing, then at 17 years old he was with Brazilian Jiu-Jitsu, and sometime later he joined the Mixed Martial Arts.
"My parents motivated me to exercise, to train; my father used to teach my brothers and me about self-defense on the weekends, it was something I grew up with and that today fills me with satisfaction," Calvo said.
Today, his family, coaches, and MMA teammates are his pillars.
His routine and his greatest desire
The training routine of every athlete is fundamental, and in the case of Jorge Calvo, is that when he wakes up he is used to exercising, training martial arts, and then going to work. "Mostly in the afternoons are martial arts training".
It is worth mentioning that he fights in the 125lbs. flyweight category.
Regarding what he considers he has yet to achieve, is to enter the Ultimate Fighting Championship (UFC), that is, the best in the world in Mixed Martial Arts, "that's what I want, is the dream I have had since I started in martial arts and I hope that soon I get it," he said.
His country, its difficult moments, and a message for everyone.
What inspires you about Costa Rica? The wrestler, who is the pride of the Central American country, loves the country because it is too beautiful, "whenever I have had the opportunity to go to train elsewhere, it has been with the desire to return, there is a lot of talent, even in the country there is a chance to train and become world champion".
When asked about his difficult moments in life and how he has faced them, he emphasized that there was a time in his sports career when he lost four fights in a row, but otherwise, everything has gone very well and he is very grateful to God for that.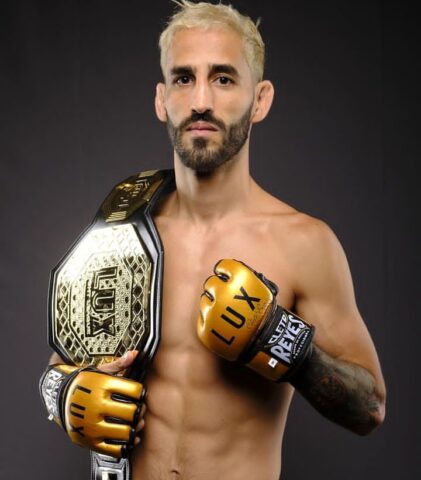 Finally, Jorge Calvo expressed a message to everyone, and that is "if you have dreams and they are complicated, work hard every day for them and even if some of them are not achieved, you must continue to insist".
Undoubtedly, Jorge's future is promising allantry is growing, his motivation, perseverance, and gallantry are growing, so soon Costa Rica will surely have the next UFC fighter.
Follow him through his networks to know more about his activities, on Instagram @gergiecalvo.