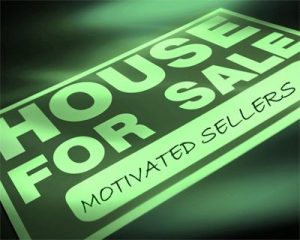 "Fire Sale" is a term you hear often when investors are talking about the best, hottest real estate deals. Unfortunately the fire sale market tends to be a hidden market because they sell so fast, usually by word of mouth.
Here in Costa Rica it's primarily a local market, meaning locals are buying these deals, snapping them up before they hit a national or international listing.
Costa Rica has become ripe picking ground for Must-Sell-Now opportunities. For those smart investors looking to take advantage they need to have local guides hunting for opportunity.
We talked to Dyan Espinoza from SanRamon-Properties.com, her company focuses on the San Ramon Costa Rica real estate market. SanRamon-Properties .com also one of TCRN's real estate affiliates in the region.
"San Ramon is a small city, with only 10,000 in San Ramon city, and with surrounding villages in the district there are approximately 50,000 people in total. It's close the airport, San Jose, Central Pacific and Arenal, right on the Pan Am highway. It is a friendly small city, very rural, and has an authentic Costa Rican lifestyle and that's why San Ramon is an expat favorite." started Dyan
"There are many properties listed as must Sell or emergency sale, and if the price truly reflects that it won't be listed for long… many of these must sell listings are not what we call a fire sales or emergency sales." Dyan said.
Continuing Dyan said, "I have a special list of investors that I call immediately when a real fire sale comes up, but they expect to see significantly reduced prices, at around 50% off the market value."
When pressed for an example, "I have one that came up a few days ago. It's large with 11 hectares or approximately 27 acres, in the mountains overlooking Puntarenas, roads already in place, perfect for a residential project development or a just sell off by lot or hold it and land bank. The fire sale price is $135,000 USD; pretty amazing price!" Adding, "I don't think this one will be on the market very long."
When asked how a potential investor might tap into this hidden market Dyan said, "Well, select several areas you feel will have good growth over the next few years. Then find a local agent in each area that is very tuned to the local market, a social butterfly that knows everyone in the area, and tell them what you are looking for and offer them a incentive over and above the percentage they will be receiving on commission from the seller and they will go to work for you. The really great deals, I mean really great deals are out there coming and going all the time, you just have to find them when they show up."
So the bottom line for investors looking for the hottest deals is to be tapped into the local markets of high growth areas through local agents, get on the call list and be ready to move fast when a real fire/emergency sale hits the market.
Quick Snap Shot of the Costa Rica Real Estate Market
According to the most recent statistics in Costa Rica, almost 80% of the sales are going for an average of $200,000.
High value luxury home sales have seen an uptick over the past few years because more high net worth individuals are investing in Costa Rica and also because of the number of designer homes hitting the market with good value, such as the Atrium House and Casa Montserrat, featured on TCRN.
Condo sales have also risen but primarily in the metropolitan San Jose and surrounding areas in the Central Valley.
Farm and agriculture properties have seen growth starting in 2011, not only for their income potential over the short term but investors are also keen to invest in land that could be re-tooled into residential, industrial or commercial projects in the future.
One of the reasons the Costa Rica real estate market has been some positive growth signs is that Costa Rica's GDP growth rate was at 5% in 2012 and is expected to close out 2013 between 4% and 5%; this has been attracting a growing number of European and Chinese buyers.
For more information on real estate in Costa Rica contact us on the form below.
[gravityform id="1″]
The Costa Rica News (TCRN)