In order to raise public awareness about the use of public transportation, more than 100 people joined the activity called "Intermodal Route" which closed the activities of the "Urban October 2016" initiative.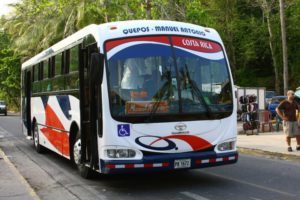 Under the motto #SoyCiudad, a movement promoted by MOPT, MIVAH, Vice Ministry of Peace, Municipalities of Montes de Oca, Curridabat and Cartago, organized civic groups and various private companies, is focused on raising public awareness of the role of each individual and their part in the sustainable development of cities. Urban development, public transportation, and citizen coexistence were some of the topics of the more than 50 activities carried out throughout the month.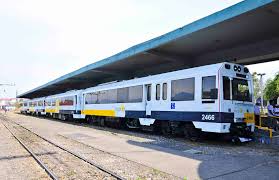 In addition to the above, the "Route" sought to bring awareness to the advantages of establishing inter-modality as a fundamental part of the solutions to the congestion problems present on the roads.  "With the inter-modal route we opened today, we seek to stimulate a different way of travel between provinces, using public transportation focused mainly on the collective.  Collective systems allow us to optimize the space we have within our road infrastructure, and also how we relate as citizens" explained the Deputy Minister of Transport and Road Safety, Liza Castillo.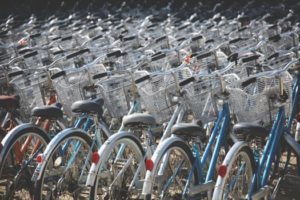 The tour began at 8:30 am from the train station, where the attendants took a train to Cartago.  From there participants continued on by bicycle or on foot, according to each participant's choice to the Basilica of Our Lady of the Angels.  At 11:30am the participants moved to the Freses Park where the Municipality of Curridabat organized a gastronomic festival of "Food Trucks".  Later, at 1:15 pm, they traveled by bus to Montes de Oca where they concluded the tour in the Square of Freedom of Expression with a free concert with "Cocofunka", organized by the Municipality.
Urban October, was held in support of World Habitat Day and World Cities Day, and with this action plan, Costa Rica is linked to the international scenario through the development of inclusive, sustainable, and resilient cities. "73% of Costa Rican people live in urban areas," said Ms. Ana Cristina Trejos, Deputy Minister of Housing. "This is why the appropriation and easy access to the resources found in the cities is one of the greatest political challenges of the 21st century."