The School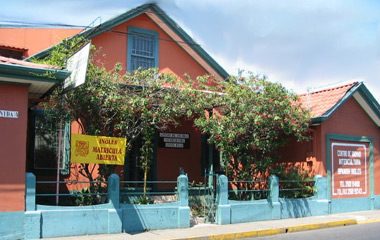 Intercultura Language School offers a series of 18 courses designed by curriculum specialists, using interactive small groups in an environment of total immersion in Latin American culture. Classes are 4 hours per day, Monday to Friday. Our professors are university trained and credentialed to teach Spanish as a second language. We give all teachers further instruction on teaching in the context of total cultural immersion.
The Main Campus of Intercultura is in Heredia, close enough to the Costa Rican capital of San Jose to be busy, yet with the friendly atmosphere of a small college town. Our brand-new, custom build facilities at the beach campus are right on beautiful Playa Samara, has comfortable, breezy, equipped with audio-visual systems, classrooms, AC and an ocean view.
Their Mission
Intercultura is a language and cultural center devoted to achieving linguistic proficiency in the context of cultural immersion and intercultural education. We seek to cultivate global awareness and cooperation through the sharing of cultures and languages. We believe that participation in our program teaches not only a new language, but also effective tools for communication and understanding in the constantly evolving world culture in which we live. "Learn the language, live the culture"
Personal Experiences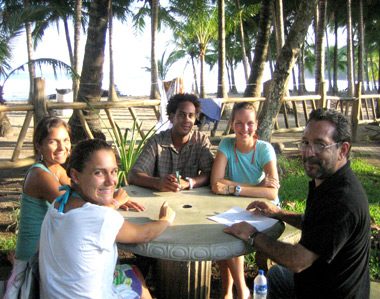 Patrick Just de la Paisières, Netherlands
In spite of the high quality lectures and all the aid from my host family, there definitely were some moments it was hard to study. Why was that? Samara is absolutely beautiful and there's always something to do! The school is located directly on a gorgeous beach. When you can't see howler monkeys in the trees, people are surfing or being lazy in the hammocks. The school also organizes a lot of activities: excursions, dancing classes, football matches, movie nights….. There's so much possible! You definitely won't feel bored in Samara!
I am really happy I decided to go to Intercultura Language School in Samara. It was without a single doubt the best time of my life. Not only did I learn to speak Spanish there, I also fully experienced the Latin-American culture. I made a lot of new friends from all over the world and had some unforgettable moments there. Therefore I am sure I will return to Samara soon. It feels like my second home!
İPura Vida!"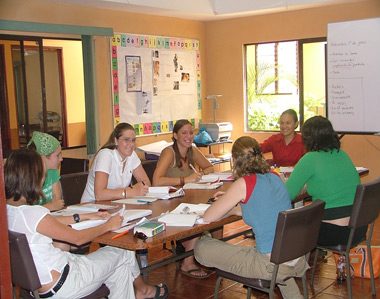 Franziska Meierhofer, Zurich

"In November 2008, kind of by chance, I started volunteering at Intercultura as the German-speaking administrative assistant. Out of curiosity (and in order to improve my Spanish) I decided after a short while to start attending classes. I enjoyed the intensive school days that were always exciting and included a variety of learning methods in addition to the basics: Latin American movies, a lot of conversation, topic-relevant vocabulary and – of course – all the additional activities offered by the school and held in Spanish, like Yoga and Tae Bo. All this resulted in a perfect mixture.
Intercultura Language School offers a unique freshness that contributes greatly to the learning process, although the astonishing view over beach and ocean, as well as the monkeys relaxing in the trees of the school garden, can have a distracting effect! The authentic friendliness and warmth of the dynamic staff creates a strong feeling of being welcome and even "at home". Here, you will meet people from all over the world, play volleyball on the beach, study Spanish in the school hammocks and one thing for sure: you won't want to leave!
¡Disfrútenlo! (Enjoy!)"
Jane Gantz, Indiana, U.S.A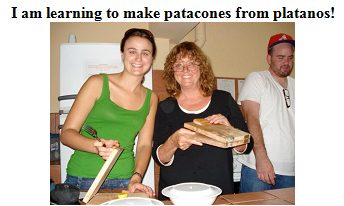 My written words cannot even come close to expressing how amazing "getting out of my familiar" was to me. My photos cannot even come close to showing the beauty of the country or the warmth of the people. I have come home with a new view of the world….with a new attitude toward my life and my surroundings. Who would have thought that spending 5 weeks away from my familiar could be so life changing….could make me want to "live in the moment" every day of my life? I am indeed very fortunate."
If you would like to learn more about Intercultura, please fill out the form below or visit the their website at http://www.interculturacostarica.com/
[gravityform id="1″]