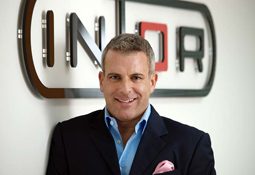 by TCRN Staff

According to senior vice president of Latin American operations for the U.S. software company Infor, Robert Farici, the growth in Latin America comes from companies involved in banking and finance, manufacturing processes, agribusiness and logistics management.
Farici explained that these companies require more than just standard financial reports and search systems to help them manage their processes, stay close to their end customers or improve their logistics supply chain.
In addition, other areas of opportunity include sales of CRM solutions to financial institutions and telecommunications, bio-energy and manufacturing processes and supply chain logistics and storage applications.
Farici said that opportunities for Infor have grown in recent years, particularly last year due to the global economic crisis, since "many businesses are tired of the inflexibility of the large ERP vendors and seek specific solutions for industry delivered by specialists who understand their business. "
"Our size allows us to be more flexible than larger competitors we then focus on areas of the economy that benefit from an economic downturn, those who are seizing the opportunity to consolidate weaker competitors," he said.
According to Farici, as the global economic crisis caused a slowdown in orders or processes of consolidation in their markets, customers decided to invest in infrastructure and employees and preparing for the next part of the race.
"As a result, we have recorded more orders for software to make their operations more efficient and enable them to reach out to its best customers. And that will continue during 2010," he said.
In its last fiscal year, which ended May 31, 2009, sales of licenses of Infor in Latin America increased by 100%. The company has offices in Argentina, Brazil, Chile and Mexico and clients included the Brazilian financial group Bradesco (NYSE: BBD), the Brazilian retailer Casas Bahia and Chilean triple play operator VTR.