Almost thirty-seven years ago, on November 22, 1979, an American Convention on Human Rights, better known as the "Pact of San José", was held in San José, Costa Rica, with the representatives from most American countries. Today this Pact remains as one of the most important documents, similar to the Universal Declaration of Human Rights, in terms of the defense of human rights all over the American continent.
As an official document, the Pact consists of a written declaration which was signed by most American governments. Textually speaking, it is divided into three parts, and each part includes a set of different chapters.
TIP: Get updates on upcoming Costa Rican Retreats & Events by joining our newsletter. Don't miss out on what's happening around you! Click here.
Part I, relates to State Obligations and Rights Protected:
I) General Obligations,
II) Civil and Political Rights,
III) Economic, Social and Cultural Rights,
IV) Suspension of Guarantees, Interpretation, and Application, and
V) Personal Responsibilities. 
Part II, refers to Means of Protection:
VI) Competent Agencies,
VII) Inter-American Commission on Human Rights,
VIII) Inter-American Court of Human Rights, and
XIX) Common Commissions.
Part III, focuses on General and Transitory Provisions:
X) Signature, Ratification, Reservations, Amendments, Protocols, and Accusations, and
XI) Transitory Provisions.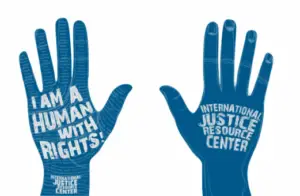 But, in spite of its great significance, in some American countries there are still many controversial issues. Especially accusations in regards to cases of abuse or violation of the human rights included in the Pact's text. So one might ask, "why are such things still occurring after all these countries signed the Pact"? Well, it's not a simple or direct answer. In fact, there are many factors and variables that must be taken into account. However we do not attempt to analyze all of those factors, but to offer a couple of reflections on some of them.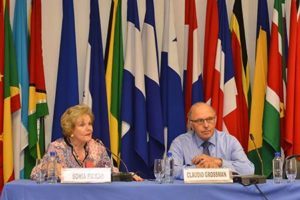 Firstly, let us consider each nation's democratic mission. Historically speaking, our nations, especially Latin American countries, have not always been ruled under democratic principles. After the long Spanish colonial period, when the different liberating movements started to grow among the former Spanish provinces, a group of war leaders emerged as their respective country's rulers. Although at the very beginning they behaved as popular heroes, they soon started becoming abusive, greedy, selfish, power-hungry, and, finally, tyrannical. That same old story was repeated over and over again in many of the newly-born American countries. The result, in many cases, was the birth of cruel dictatorships. Sadly we realize that some Latin American countries, such as Cuba and, paradoxically, Venezuela (until 1998 it was a representative democracy, though it is still a signatory country of the Pact of San José), are still under such types of regimes today.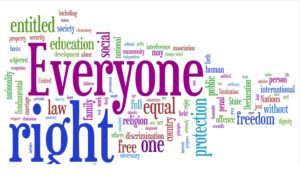 Secondly, let us refer to each State's political will. In this regard, even nations with democratic structures must deal with controversies related to alleged incorrect defense of human rights. Remember that while democracy is an ideal governmental system, it is not perfect. That is why countries such as Argentina, Brazil, Mexico, just to name a few, have to address scandalous cases.  These range from loss of liberty, torture (emotional, physical, or psychological), and irregular legal procedures committed in many cases by police, military, and even governmental bodies. In this respect, many of these accusations remain pending and, in some cases, have yet to be investigated. A truly democratic political will of the State is required to effectively defend the common citizen's human rights.
To conclude, the Pact of San José still shows a remarkable legitimacy to this day. In this sense it remains a document whose lofty main aim, at least in theory, is to establish common regulatory laws for all American governments.  And it could be considered a possible foundation for establishing the proper defense of human rights by other governments of the western world.