A Euphoric Start for a Match Made in Heaven
Day 1: Fly into the Liberia international airport for your transfer to the Arenal Kioro, a 5-star resort set at the base of the active Arenal volcano. Sparks will fly as you view the volcano's nightly eruptions, or enjoy a gourmet meal at the hotel restaurant for a romantic evening.
TIP: Get updates on upcoming Costa Rican Retreats & Events by joining our newsletter. Don't miss out on what's happening around you! Click here.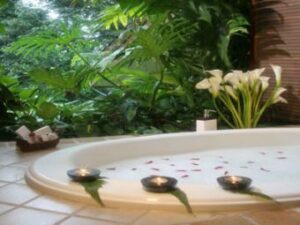 Day 2-3: Not only does Kioro offer its own private hot springs property, it also offers natural volcanic spa treatments. Cold and thermal rivers combine creating a center of energy while natural elements like volcanic mud and steam are utilized to calm and sooth you. After a day of relaxation, take a hike to the foot of the Arenal volcano where you will traverse cooled lava fields through tropical jungles with a naturalist guide.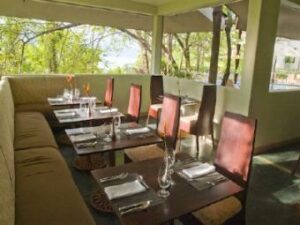 Day 4: Today a private transfer will take you directly to the coastline of Manuel Antonio where you will stay at Arenas del Mar Hotel, a boutique resort set amid its own nature reserve overlooking the ocean. Indulge in top notch service and amenities while enjoying private access to the hotel beach. Be sure to enjoy the beautiful pool property after taking a hike through the famous Manuel Antonio National Park.
Day 5-7: Let the relaxation and romance live on. These days are yours to spend as you wish while taking advantage of your gorgeous tropical and luxurious surroundings.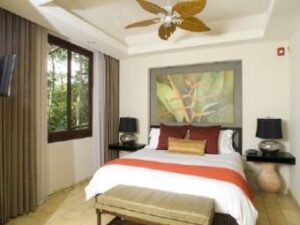 Day 8: Your time in paradise has come to an end. Take a quick domestic flight back to San Jose where you'll await your international flight home.
Price: $1400 to $1800 per person
*Prices reflect current low season rates and are subject to change. The price you are quoted by our sales representatives will be 100% accurate based on the exact time of your inquiry. Price is per person, double occupancy accommodation and includes: all taxes, domestic transportation, tours and hotels. Price does not include international airfare, optional travel insurance, or credit card payment service fee.
For more information, please fill out the form below.
[contact-form-7 404 "Not Found"]