Learn about the story behind this date in the US and Costa Rica
Before knowing the history of this date in the United States.
It is important to know that this celebration has been carried out for thousands of years in ancient Greece.
The Greeks are known to honor the goddess Rea, mother of Zeus, Hades, and Poseidon
During the Roman Empire, the Romans pointed to the goddess Cybele as the reincarnation of Rhea and associated her with fertility.
Around the world, in many countries, this day has a more religious basis and depending on the country it has its variants.
The Story of Mother's Day in America
In the United States, Mother's Day has nothing to do with religion, but with the rights of women.
Julia Ward Howe, poet, and activist, organized several demonstrations in 1865 to pay tribute to mothers of families who had been victims of the Civil War.
This initiative was promoted by Ann Jarvis, who died on May 12, 1905. But it was finally in 1914, that Woodrow Wilson decided to officially recognize the second Sunday of May as Mother's Day in this country.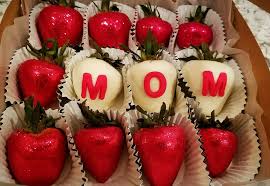 On this day, mothers are usually given cards, gifts, among other things.
Some of the most common gifts can be Flowers, Chocolates, Sweets, Clothing, and Jewelry.
t is important to know that Mother's Day is not considered as a public holiday since most people do go to work and other normal activities are carried out like any other Sunday.
In the United States, according to recently revealed data, it is estimated that on Mother's Day, 23 billion dollars are spent on average by people for this special occasion.
Why celebrate Mother's Day?
Mother's Day is intended to pay tribute to motherhood and the noble work women do raising their children.
However, currently, the COVID-19 Pandemic has meant that Mother's Day celebrations with mass entertainment or outdoor social gatherings cannot be held.
In order to comply with the sanitary measures of social distancing.
For their part, many artists have expressed the intention of meeting through a virtual concert in honor of mothers in their day.
Among them are Alejandro Fernández, Benny Ibarra, and Marco Antonio Solís, they prepare online shows with which to pamper moms in their day.
Mother's Day in Costa Rica?
In Costa Rica, the origin of the celebration comes from the custom, in the first decades of the 20th century, at the beginning of the "half-year" vacation at the PTA event held in schools, in which honor cards are awarded to the best students.
An educator, Evangelina Solís considered that these recognitions should also be dedicated to mothers as an act of affection and gratitude for everything they do for us.
Based on this, the Government decreed National Mother's Day.
The celebration taking place every year on August 15th, which is the feast of the Assumption of Mary, the mother of Jesus.