It is San Jose's birthday. Chepe, as it is affectionatelly called by many ticos, turns 281. From a tiny settlement in the middle of the country's Valle Central, the place has evolved into a vibrant, colorful and haphazard cosmopolitan city of about 350,000 inhabitants. In fact, Costa Rica's capital is the largest and most populated city in the country.
Old and New
Nowadays "Sanjo", as it is also called, is a very important tourist destination in Latin America. Surrounded by gorgeous cloud forests, San Jose is a city full of history. For instance, a tour through its centro historico  is a journey through time.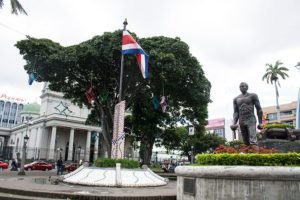 This is an an area of about ten blocks long and ten blocks wide that limits with Edificio Metalico (inspired by the Eiffel Tower's design), to the northwest with Cine Líbano, to the southwest with the Church of Los Angeles, and to the southeast with Aqueducts and Sewers Office. It includes a lot of interesting buildings, monuments, parks and public spaces that serve as landmarks.
Old beauties from centuries past like the Teatro Nacional, built between 1890 and 1897 and the Museo Nacional, built in 1917 coexist with new additions to the city's skyline, like the Torre De Usos Mixtos EN (The Tower with Fingers) and the Museo del Jade "Marco Fidel Tristán Castro", founded in 1977 and relocated in 2014 to a new building that looks like a block of raw jade stone.
A Hub to Costa Rica
Although exploring the city´s churches, museums and theaters is an adventure in itself, Chepe has a lot more to offer. There are many activities visitors and residents can enjoy in the city. These go from walking, sightseeing and pub crawling tours to traveling the city night in a party bus, La Carreta, that takes revelers to the best bars of San Jose on Fridays and Saturdays.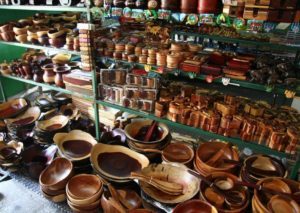 * Looking for souvenirs? At the National Artisans Market, located between the National Museum and the Jade Museum, you can find the typical bric-a-brac and mass produced mementos  but also nice hand-crafted items.
* Maybe you are into pampering and indulging yourself. There are fitness centers and gyms, restaurants, hotels and malls almost everywhere in town, with all the creature comforts and  amenities you could wish for.
* Want to play some golf to unwind? San Jose has some world class golf courses, like the Cariari Country Club,  near the Juan Santamaria International Airport. For a brief nine-holer, there is the Costa Rica Country Club in Escazu.
* If you are an outdoor enthusiast and want to explore beyond the city limits, San Jose is the perfect base camp. Within easy driving distance (Bus tours are available too) there are many great places to visit. Activities like fly- and lure-fishing, rainforest hiking, scenic white water rafting and the like can be arranged for the adrenaline seekers.
* Coffee anybody? Costa Rican coffee, "el grano de oro" is arguably one of the best in the world. Many coffee producers offer guided tours through their haciendas, where you can sample their brews amidst beautiful landscapes.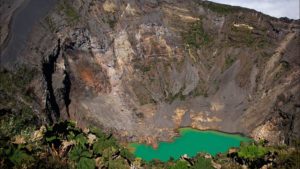 * A hot destination for vulcanophiles is the Irazu volcano. The mountain is about an hour away from San Jose, in the province of Cartago. On a clear day, from the summit of Irazú you can see the Pacific Ocean and the Caribbean Sea at the same time. As for the Poás Volcano National Park, it has been closed to the public since Volcán Poás' last eruption in  April 2017.
* The La Paz Waterfall Gardens in Vara Blanca. This place  features several kilometers of hiking trails, animal exhibits and harbors five waterfalls surrounded by virgin forests where you can find  many animal species and as well as some interesting flora.
* San Gerardo de Dota. This town is a bird watchers' paradise. In Los Quetzals National Park you can spot nearly 200 avian species, including tanagers, trogons, hummingbirds, woodpeckers and of course, the espectacular creatures the park is named after.
Especial Activities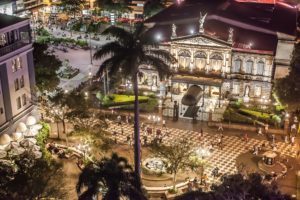 As part of Chepe's anniversary, there is a variety of events going on in the city. These are organized by Municipalidad de San José, as part of Transitarte 2018, a major summer festival that for the last 14 years has brought together culture, art, music, dance and theater at several locations around the city.
This year, from March, there has been "actividades especiales" at Parque Morazán, Jardín de Paz, Parque España and Parque Nacional, as well as at the Metallic Building (School Buenaventura Corrales), at El Paseo de Damos and at the Train Station to the Atlantic.
* Gastronomical alleys
* Food trucks
* Book signing and Literary alleys
* Video and movie presentations
* Mercados
* Handcrafted goods and other Costa Rican products
* Amateur boxing matches
* Concerts
* Workshops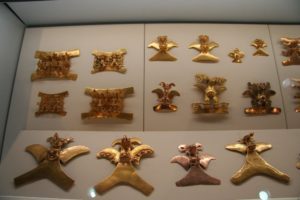 For instance, on Sunday 18th, you can take part in a Historical Rally and find out how much you know about Chepe's history. For more information visit: https://sanjosevolando.com/eventos/2018/3/18/festival-de-verano-transitarte-2018
Whatever you choose to do, the party is on, mae. Pure Life is the word!
https://www.viralagenda.com/cr/san-jose
https://www.twoweeksincostarica.com/1-2-days-san-jose-costa-rica/
http://culturamsj.blogspot.com