San Isidro passengers traveling to or from San Jose may now receive free internet during their trip, but they're not the only ones!
'Tis the age of mobile technology. Not only can people now carry the World Wide Web right in their pocket, they can now make the connection for free while riding a couple of routes in and out of San Jose.
San Isidro de Heredia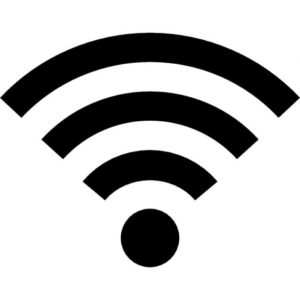 launched the service this past Thursday with 9 of the fleet's 70 buses participating. Over 3000 phones, tablets and laptops made free connections during the first two days alone.
TIP: Get our latest content by joining our newsletter. Don't miss out on news that matter in Costa Rica. Click here.
During this initial phase — which will continue through early 2016 — the company hopes to increase the number of wifi-enabled buses to 40. There are also plans to expand coverage to San Pablo and San Rafael de Heredia routes.
Thankfully, passengers should not expect an increase in bus fares. The upgrade comes as part of an agreement with Claro, who will be covering the costs of implementation as well as providing the necessary technology to provide connectivity. Ubycua SA will be providing technical support for the project.
Participating buses will be fit with a "WI-FREE" sign. To connect, simply look for the network named after the company.
Cartago
Truth be told, Lumaca buses have been offering passengers free wifi on their Cartago-San Jose routes since May of this year. The initiative began with 12 units but plans to expand to a total of 118 buses.
In addition to wifi, vehicles in the Autotransportes Lumaca fleet are also equipped with security cameras and card readers for elderly customers. It's possible that their buses may also have electronic payment systems installed in the near future.
More Wifi Hotspots
With already 3 of Costa Rica's Central Valley provinces on board, the question remains: who will be next? Will Alajuela get on board? Where else can we expect to find free wifi?
If you know of another form of transportation offering free wifi to passengers, please comment below to share that information with others.