Francisco Amighetti, a Costa Rican artist of Italian origin, is known for his extensive and beautiful work in a wide variety of artistic styles. Born in San José, June 1st, 1907, he was a Costa Rican painter, engraver, teacher, and writer. He made more than 500 works, mostly engravings, many of them receiving important national and international awards.
In Costa Rica, he is considered one of the most influential national artists of the 20th century, whose work portrays Costa Rican society and culture. In 1970, he was awarded the National 'Magón' Culture Award.
In 2010, the Legislative Assembly of Costa Rica declared him 'Benemérito de la Patria' (Worthy of the Homeland), by recognizing him as a distinguished citizen and as one of the most prominent and emblematic Costa Ricans of the 20th century.
Francisco Amighetti's biography
Francisco Amighetti Ruiz was born in the capital San José in Costa Rica, on June 1st, 1907. He was the son of Juan Amighetti Petensi and Ángela Ruiz Echeverría, both of Italian origin.
His education
He studied at the Liceo de Costa Rica, where he graduated as a bachelor and in which, years later, he would be a drawing teacher and, by 1926, he enrolled in the Academy of Fine Arts. It was there where he learned traditional art techniques under the guidance of Tomás Povedano, a famous Spanish painter. He also studied, for some seasons, in the United States, Argentina, and Mexico.
His artistic itinerary
In 1926 he worked as a writer in the Direct Taxation Office. In 1927, an article by Carmen Lyra, published with the album by Paco Amighetti and another by Max Jiménez entitled 'Francisco Amighetti illustrated' with a pencil portrait of the artist made by Doreen Vanston, is published on the centerfold page of the cultural magazine 'American Repertoire'.
Actually, the artistic style of Francisco Amighetti began to take shape in 1930, when he rejected the artistic techniques of the old European school in favor of surrealism. In this regard, he was inspired by alternative techniques for painting and drawing.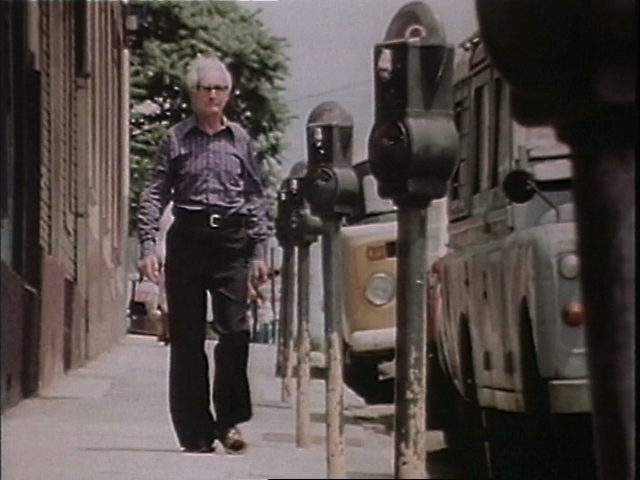 But he was especially interested in woodcut, which is an engraving technique that consists of carving an image into a block of wood and then printing it with ink on paper, applying surrealist art to woodcuts. An example of this was when he illustrated with woodcut 'El Tunco', a work by Arturo Mejías Nieto.
Along with other artists of his generation, he published in 1934 "Albúm de Grabados" (Engraving Album), the first one in plastic arts history of Costa Rica.
Additionally, he was an accomplished poet. He published his first collection of poems entitled "Poetry", in 1936, and since then used to show his art and literature along with the publications of other renowned poets.
He continued his work as a graphic illustrator with textbook stories and collaborated with some national and Central American newspapers. In a second marriage for him, he married to the painter Flora Luján, with whom he will have 2 daughters.
Some years later, he made his first soloist exhibition and continued his teaching work at the Liceo de Costa Rica and later at the Faculty of Fine Arts of the National University of Costa Rica.
In the 1950s, Francisco Amighetti's international reputation had grown and his works were being exhibited in the main cities of America, Europe, and Asia. He published his book 'Francisco in Harlem' which he illustrated with 31 black-and-white woodcuts. After obtaining a scholarship, he also traveled to Argentina to specialize in other engraving techniques.
He published and illustrated, with 57 engravings, his literary work 'Francisco y Los Caminos' (Francisco and The Roads). Today, many of his works are exhibited in different places in Costa Rica and Mexico.
Between 1966 and 1976, the artist made a series of international exhibitions. He exhibited at the Museum of Engraving in Argentina and the Museum of Latin American Engraving of Puerto Rico; at the Palacio de Bellas Artes de México; at the Ibero Club in Bonn, and the Paula Moderson Becker Haus gallery in Bremen, Germany. In Caracas, Venezuela, he exhibited in the Casa Andrés Bello and the Galería Track.
After leaving his teaching work at the University of Costa Rica, he devoted entirely to art. He changed his black-and-white engraving style and begins his chromatographic period. During this short time, he obtained several national awards; among them, the 'Magón', which is the prize awarded to the most prominent personalities of the Costa Rican Culture.
In the course of his long and prolific career, Francisco Amighetti produced more than 500 pieces of work, which are believed to have a greater value than those made by any other artist in Costa Rica.
In 1979, the Museum of Costa Rican Art organized what would be the 2nd retrospective exhibition of the 'maestro' Amighetti. The editorial of the National University -in Heredia, Costa Rica- published, in 1985, the book 'Amighetti' by Steffan Baciu.
He illustrated with prints the novel 'The Prodigious War' by Rafael Ángel Herra, a Costa Rican author. Also, he worked as a professor at the University of Costa Rica for many years and exhibited in numerous countries. As a tribute, the Art Museum of Costa Rica published, in 1988, the book 'Amighetti: 60 Years of Work', whose author was Carlos Guillermo Montero.
His death
He remained active just until his death on November 12th, 1998, at the age of 91, in San José, Costa Rica. Today, Francisco Amighetti's work is still exhibited in several museums around the world.