En Route to The Rich Coast

.
By: James Stefanuto.
Beyond the shade of perennial tropical foliage and far from the parallel coastlines, the life of a truly lucky country is lived out day by in the presence of truly unfavorable conditions. There are endless reasons to make the journey to Central America but it may be worth a moment to understand why your next holiday destination is the sensible place that it is. Since the end of the last world war there has been trouble at every turn of the clock for a nation that has been pushed and punched by its larger and more vicious neighbors. An infallible spirit of being Costa Rican at any price has been paid for many times over. The country experienced ruthless apathy in the colonial era with King Ferdinand VII of Spain stripping away the city title of San José a year after its inhabitants fought through two years of tedious processes to create a proper form of autonomous governance. Nevertheless, they fought without weapons and won. Many times since then, this country has had its share of the true horrors of war. However, since 1949 the country has remained a neutral player on the world stage, especially in the context of Contras and AID, much to the disgust of the old American establishment.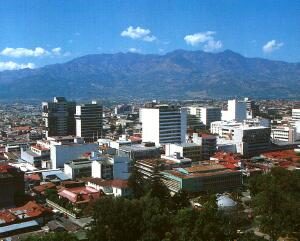 The small country always takes large steps and it shows at first glance, always ranking higher than its more volatile neighbor's positions of gender equality and human development. It is a place that is so steadfastly dedicated to democracy, troublesome by its own nature, that it has branded its very own form of 'Rich Coast' Development. That is to say, a lack of a standing military and taste for economic development over military spending has seen Costa Rica taking long strides in directions that larger countries such as Mexico and Brazil have no doubt been hopefully dreaming. All of this factual and confronting information is necessary before attempting to absorb the depth of Costa Rica's contribution to Latin American culture and indeed the world at large. A list of award winning literary stars longer and certainly more cosmopolitan than places such as Australia and South Africa, the country, just shy of five million people has allowed its citizens the space to create. Anyone from the English speaking world would be well advised to get themselves a copy of 'Costa Rica: A Traveler's Literary Companion" before the sunscreen and surfboard are packed and ready to go.
This ever-green and ever willing participant in global democracy will attract backpackers and expats well into the foreseeable future in the face of seemingly insurmountable challenges. The changing dynamic of the refugee crisis in Europe's corner of the globe seems now to be stretching itself across the Atlantic. Costa Rica's already troublesome position of being the recipient of a large portion of the troubles from its own corner of this volatile planet may indeed be its strength in practice. Although, as a prospective expat or backpacker these things may not concern you but it is wise to understand where you are headed. Consider one thing among many, that this biodiversity hotspot has its own list of troubles and shortcomings as long as any other, but the true greatness of this country is that it is reliably willing to steer itself back on course when a corrupt wind catches the sails. Entering bills for legislative regulation of political campaign finance in a timely fashion or not, it does still seem to be a few democratic miles ahead it's larger and arguably more developed peers at the United Nations.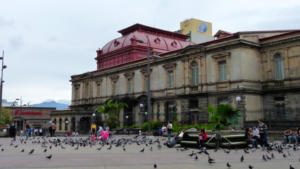 To the simple tourist or the intrepid backpacker, and definitely for the prospective expat, it will serve you well to know that you're off to a pocket of your global backyard that is always inviting and will always want to send out the invitation. Although, every now and then someone has to tend to the pocket of paradise no matter how self-sustaining it seems. You can now fly directly to San José from Paris and London and that offers much more than simple convenience. There is home-stay accommodation scattered across the whole country that will offer much more than a cheap alternative to the resort experience.  A crash course in la lengua espagñola will certainly be part of the deal and most importantly there may be the chance to put money directly in the hands of people who are facing a critical moment in history. Spanish is the second most utilized language in a rapidly changing world. With Latin American culture set to be a second only to Chinese influence. Understanding or better yet, contributing in a meaningful way to Costa Rica's eminence may be the best thing anyone can do. It may very well end up being in your own interest wherever you're from.