'Pura Vida!' translating literally from Spanish as 'Pure Life' is the motto by which most Costa Ricans live by. Lovingly known as the 'ticos', the people of this country  live amongst some of the most diverse flora and fauna on this planet. With over 29% of the land protected under the title of 'reserve' or 'national park'  and aiming to increase the figure in years to come, the natives are passionate about their homeland and intend for outsiders to feel the same way. Bordered by contrasting neighbours, Nicaragua to the North and Panama to the South, the 'Rich Coast' as it was named by Christopher Columbus is one of the more developed of Central and South American countries. This is with regards to both infrastructure and economy, mainly due to the disbandment of its armed forces in 1948 and which went to form the main reason for Costa Rica's positive introduction to the rest of the world.
Christopher Columbus was under the illusion that this tiny country had much to offer with regards to minerals and metals, as the first people he encountered (the indigenous tribes) were seen to be wearing some forms of solid jewellery. Much to his surprise, he later discovered that countries further north and south of Costa Rica, boasted far richer commercial resources in comparison. So Costa Rica may have been falsely named under the pretence of it being rich with regards to exportable resources but its name was in fact, rightly given , with regards to it being rich naturally.
Bearing in mind its unique bio-diversity, Costa Rica is considered the 'greenest' country in the world representing over 4% of the world's total natural habitats and home to a real array of wildlife, with 3.5% of all water- based species residing in its surrounding waters. Hence the reason why, most of the country is protected under government initiatives and by the tourism board. This extensive variety of nature has encouraged tourism from around the world and has gone on to form the country's second most beneficial sector after agriculture. This coupled with its lengthy coastline of 1,290 km and a sub-tropical climate has meant it is a year round tourist destination.
Contrary to what tourism has gone on to become in recent years, Costa Rica thrives on a very loyal visitor base- the nature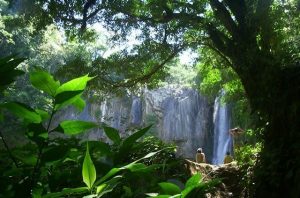 enthusiasts. Offering nature related activities for the less enthused to the hardcore adventurers, the different regions of Costa Rica, play host to a range of activities. For instance, the northern Nicoya Peninsula and Guanacaste, are popular with those keen to dive, surf, indulge in some turtle sighting (and conservation) and explore the beaches. Surrounded by both the Caribbean Sea and the Pacific Ocean, the playas in the Nicoya Peninsula are a surfers' heaven. Playa Hermosa is a particular tourist hotspot near the tourist resort of Puntarenas. Time permitting, one would highly recommend a trip to the abandoned prison island of San Lucas, as it gives you a real insight into the uglier side of Costa Rican history (not that there is a lot of it). The island itself is a nature reserve and is home to many small secluded beaches.
In contrast, the more central regions of San Jose and Turrialba (the central highlands and south central) are popular with trekkers and rainforest enthusiasts. Bungee jumping, white water rafting and bird watching are just a few activities one may choose to indulge in this region. The Monteverde Cloud Forest Reserve remains one of the most popular visitor attractions in Costa Rica and is located just north of the capital city. Some may argue, that the volcanoes and beaches are representative of true Costa Rica, whilst others would disagree saying, that its unique cloud forests offer much more appeal hence giving Monteverde and other similar establishments its popularity. What makes Costa Rica so unique is how untouched it is in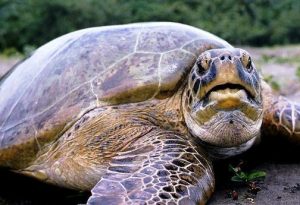 relation to the rest of the world. Tourists come to Costa Rica to get in touch with nature…and consequently with themselves.
However hard one may try to categorise the regions of this country, it is not possible as its diverse landscape is spread throughout. Being a small country has meant, from a tourist's view point, that nothing is too far away…this doesn't necessarily mean it is easily accessible but what it does ensure is a well rounded holiday experience. If you aren't visiting for a typical beach holiday, then be prepared to walk at least short distances to access more remote locations. This type of 'eco tourism' has enabled Costa Rica to allow tourism to be its top industry in offering economic stability and has yet found a balance in keeping it sustainable and minimising damage from inbound visitors.
Many visitors seldom visit Costa Rica just the once. For many, one visit is enough to leave a piece of their heart behind. 'Nature' has to be at the heart of the attraction, be it the friendly nature of the locals or nature itself. Here's hoping that 'wanderlust' is never lost in Costa Rica!
By Jaz Chopra – for The Costa Rica News
For special travel discounts contact [email protected]