by Elizabeth Mann – Eco Writer for TCRN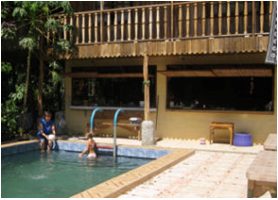 The first six days of my Costa Rica tour, I stayed with an eco community living up in the jungles. The community is called VerdEnergia and they are working towards replanting a green future. They do not use air conditioning instead they have an open air house. Butterflies, birds, and insects can fly through the living area. It feels like a large open tree house. The pool water comes from the local creek and is recycled back into the creek every few days so no chemicals have to be used. It is a great place to cool off after a long day of work projects!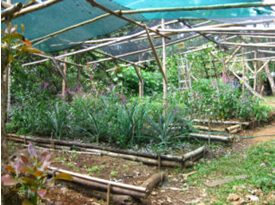 The community grows their own food or purchases food locally from farmers. The main protein source in Costa Rica is beans, fish, pork, chicken, and eggs. VerdEnergia has their own chicken coop and each chicken provides one egg daily. They recycle chicken droppings to fertilize their plants. They also lower their impact on the environment by using organic hygienic products, reusing plastic or glass, and composting food scraps for reuse in the community garden.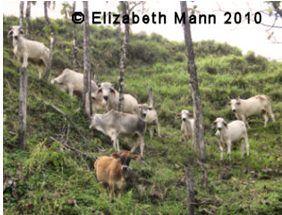 The jungle community has an Adopt a Tree program where they are replanting a diversity of rain forest plants. They are working on the reforestation of land that has been cleared for cattle raising. VerdEnergia purchases trees that have been grown by students in local schools. The money from the trees they have grown goes back into the school. Learn more about the Adopt A Tree program at http://verdenergia.org/adoptatree.html
We can all do are part to be Eco, by using organic and local products!
To follow my daily tour of Costa Rica go to my blog: http://elizabethssecretgarden.blogspot.com/