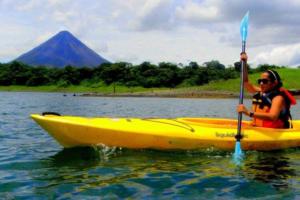 If you are looking at Costa Rica vacation packages, what a selection you have. Costa Rica all inclusive packages are available and mixing and matching packages to customize your experience is often the way to go. Rich in culture, adventure, and eco experience with 5% of the worlds biodiversity packed into a very small piece of land bridging the Americas, there is no shortage of wonder, fun and excitement. When people think adventure tours, Costa Rica adventure tours are on top of the must-do list.
The problem here is there are just too many options to choose from, too much to see and do. Some packages are highly focused, such as Costa Rica volcanoes, canopy tours, or white water rafting, but if this is your first trip, a nice mix of eco, adventure, sightseeing, and cultural might be the best way to go.
Here are some important points to consider during the planning phase of your Costa Rica adventure.
1. Is your Costa Rica vacation service provider a recognized travel tour operation? If so they should be registered with Costa Rica Tourism Board (ICT). http://www.visitcostarica.com/ict/paginas/home.asp?ididioma=2) There are many travel tour operator that are not registered, and most of them will provide a good service. But a company that has taken the time to qualify for ICT status has gone the extra step.
2. The first thing to consider for a Costa Rica all inclusive package is how busy do you really want to be. You may want a whirlwind adventure, seeing and doing as much as possible in a short time or you may want to make sure you have free time to relax on the beach, surf, walk around a beach town and shop, without a time constraint, but still have the adventure experiences. There are a lot of combo packages out there that mix and match what you are looking for, shop around.
3. Your package should include ALL accommodations. Make sure you read your confirmation itinerary carefully regarding accommodations. If you were told "breakfast included" then make sure that is listed on that part of the itinerary. Also, if the itinerary does not show you your hotel, cabina, or condo, ask to see the establishment's web site to see for yourself.
4. Does your package include private transportation for the entire duration of your adventure? Does your guide speak fluent English? Get a picture of the vehicle you will be transported in. Seats six… yes but comfortably seats six? This can make a big difference especially if your package covers a lot of territory.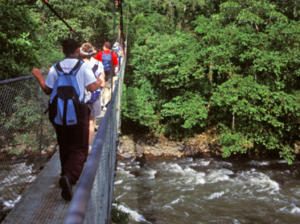 5. What kind of eco tours does your package include? Are your eco tours in heavy tourist traps? Are they in primary or secondary jungle? A deep, pristine, primary jungle excursion like Corcavado National Park vs. the tourist trails of Manuel Antonio are two very different jungle experiences. Both are excellent for what they are; just make sure you are getting the jungle experience you want.
6. Costa Rica adventure tours and actives are endless. Are the adventure aspects of your Costa Rica vacation package, like zip tours and whitewater rafting the types of activities you and/or your group can do? While all are fun and exciting, many people will find some of the adventure activities strenuous. Pick activities your group can handle safely. Some packages will have you zipping through the jungle on canopy tours in the morning, and climbing mountain trails on ATV's in the afternoon, leaving little energy for evening activities.

7. Are there cultural actives? Costa Rica coffee plantations, local festivals, traditional dance, real local artisans… don't miss out on these kinds of activities. Sometimes packages can seem like you are at the resort, jump in the transportation, go-to-some-tour, jump back in the transportation, and return to resort. Make sure to get out and meet the people, see the culture beyond the resort. Ask your tour agent if there any special cultural, holiday celebrations, festivals or events happening during your Costa Rica vacation.
8. Finally, know the risks. If you are traveling in rain season, well, it might rain the whole time you are here. Going for a swim in the ocean? Beware; some beaches are prone to rip tides… not fun. You're three kilometers into the steamy jungle trails… those cool wet wipes that are also a bug repellant are a life saver. Know the risks, be prepared; it's a jungle out there!
For more information, use the form below and one of our Support Experts will be glad to assist you.
[gravityform id="1″]