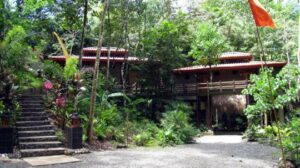 Exclusive boutique eco hotel Waterfall Villas now offers a specialized Detox Yoga Retreat. To relieve stress and undergo a healing process detoxification offers a solution for vibrant health. This retreat takes place in the oxygen rich rainforest in a secluded, natural setting.
The villas are designed with authentic Feng Shui and in Balinese style, taking the utmost attention to details.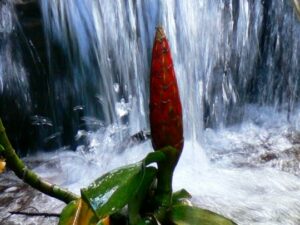 Created using green hotel sustainable practices, the Waterfall Villas invites you to a retreat that blends completely with the natural surroundings, in luxurious and comfortable suites. Located just minutes from the Beaches of Uvita and Dominical. Close to 5 National parks – nature lovers will find a paradise in Cost's Rica's southern exotic tropical zone.
Detox Yoga retreat – relieve stress in an all natural Healing Journey
The Detox Yoga retreat is an all inclusive package based on a special vegetarian diet using fresh organic food, the menu is personalized to each client's needs and can include a transition to vegan or raw foods.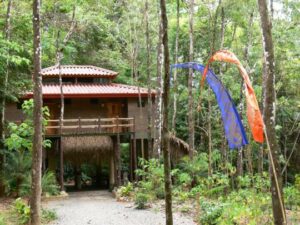 Detox Yoga is a selected set of Kundalini Yoga Kriya from the teachings of Yogi Bhajan that work on Prana (life force) and Apana (elimination process) balancing, specific organs, and the Aura. Breath work and meditations are taught that are intrinsic to elimination toxic thoughts as well as the physical aspects.
Fateh Kaur Bolivar a KRI certified Kundalini Yoga instructor will be leading the retreat for total renewal and rejuvenation.
Let yourself be healed in the hands of our skilled therapists- therapies include Lava stone massages and sacred Mayan Chocolate body mask, using natural ingredients found in Costa Rica.
Detox Yoga Retreat Offered April 20 – 27 2010 (7 nights)
Fresh coconut / fresh noni daily
Fresh green detox drink daily
Detox tea (alternative natural medicinal herbs)
Detox Yoga 2X per day w/meditation
All meals (vegetarian / vegan / raw foods) gourmet detox meals
4 massage therapies (2 deep tissue, lymphatic drainage, deluxe detox treatment)
1 activity (Zipline, hike, bird watching, horseback riding)
Total $1,450 first person, sharing room second person $900 for complete program in Dragonfly Suite. Jacuzzi Suite $1,850 per person.
For reservations or for more information, contact Resonance Costa Rica using the link below: