The president of the Venezuelan Parliament, Juan Guaidó, announced this Wednesday that he assumes the Executive Power within the framework of what he called the fight against the "usurpation" of the Presidency by Nicolás Maduro, to whom he considers "illegitimate".
Moments later, the president of the United States, Donald Trump, announced that he recognizes the holder of the National Assembly (AN or Parliament of Venezuela), Juan Guaidó, as the legitimate president of the South American country, a step with which he seeks to increase the pressure against the Government of Nicolás Maduro.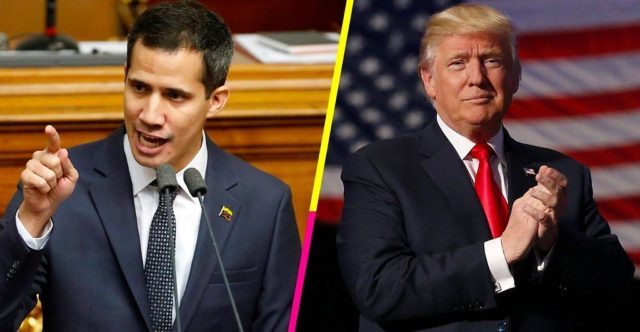 Trump revealed his decision in a statement, minutes after Guaidó announced that he assumes the powers of the Venezuelan Executive to fight against the "usurpation" of the Presidency by Maduro.
The US Vice President Mike Pence on Wednesday encouraged Venezuelans to participate in the protests against the 2nd term of President Nicolás Maduro, convened by the opposition and asked that the so-called president leave office.
"As I told (AN president, Juan) Guaidó last week, the President (Donald) Trump and the United States support the Venezuelan people with determination in their quest to regain their freedom against the dictator Nicolás Maduro", said Pence in an opinion piece written in the Wall Street Journal.
The vice president insisted that the elections last May, which boosted Maduro to his second term, were a "farce", as well as the demonstrators claiming "freedom and democracy."
"As I have heard many times from Venezuelans in the last 2 years, Maduro has exacerbated corruption and socialist policies, accelerating his decline from one of the richest countries in the Americas to one of the poorest and most despotic", says Pence in his column. He also stressed that "Nicolás Maduro has no legitimacy to claim power; Nicolás Maduro must leave out".
For Pence, this political crisis has provoked a humanitarian crisis and has become a matter of "regional security".
Venezuelans living in Costa Rica show their support to Juan Guaidó
Today, breaking news from all over the continent -and the rest of the world- are related to a historical moment, long expected for many people during the last 6 years. The current president of the National Assembly, Juan Guaidó, invoked the articles 233, 333, and 350 of the Venezuelan Constitution (in force) to assume formally the inherent functions and responsibilities of the Presidency of that South American country.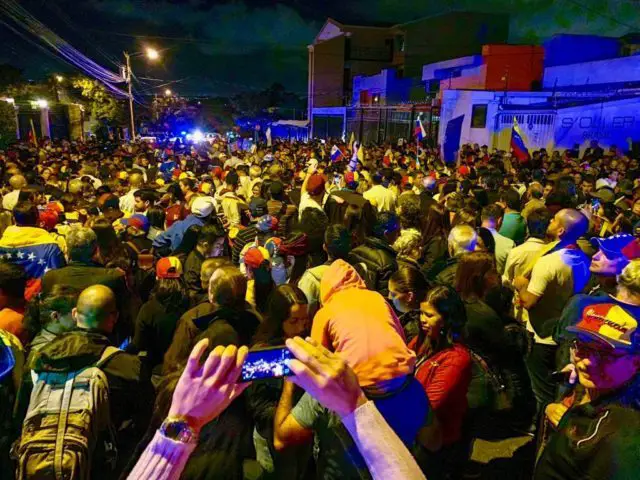 In Costa Rica, the Venezuelan community crowds the streets of San José to celebrate the self-proclaim of Juan Guaidó as the new legitimate constitutional President of Venezuela. With mixed emotions expressed through smiles and tears, they take their Venezuelan flags and caps to show their joy with our locals. Some of them even plan to return to their homeland, after the recovery, normalization, and re-establishment of the institutions and the constitutional laws.