A trio of young engineers -of the School of Industrial Design of the Technological Institute of Costa Rica (TEC)- are the creators of modern orthopedic insoles, designed to suit their clients. Fixs is the name of the company they created together and whose production is made with 3D printing technology.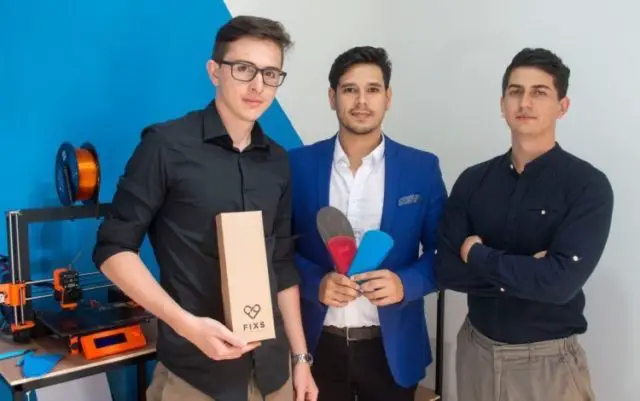 Conditions such as dysmetria, plantar fasciitis, flat foot, and spur are taken care of by this team at their facilities in the Escazú Shopping Center. In addition to the manufacturing of the template, these young entrepreneurs accompany the client from the first moment and throughout the process.
According to information provided by TEC's Communications office, the service they provide includes biomechanical analysis and measurement, 3D scanning, production of the template, and its delivery. All this happens in a week and the cost ranges between ¢ 30 thousand and up to ¢ 55 thousand.
Other attributes of these templates are its high flexibility, economic accessibility and the non-generation of waste harmful to the environment. Fixs engineers have served approximately 310 people in the 8 months they have been working.
If you want to know more about Fixs, you can visit their official Facebook profile by clicking on this link. You can also contact them at telephone 8720-5007, write to [email protected] or visit their website: www.fixs.me