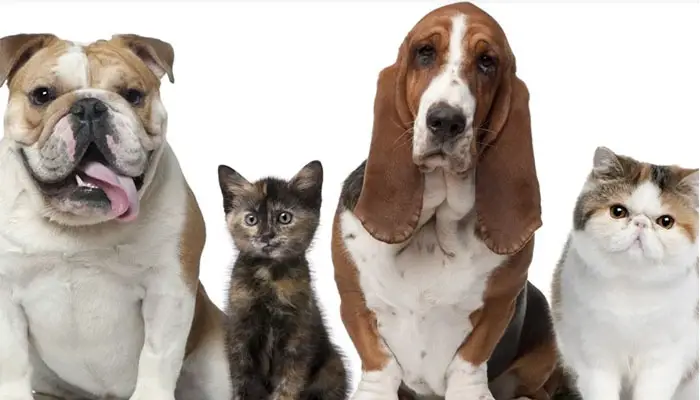 You should not use antibacterial gel, detergent or alcohol to disinfect your pets. It is very harmful for them. In the midst of the Coronavirus Pandemic, some pet owners have taken a dangerous initiative for their pets.
TIP: Get our latest content by joining our newsletter. Don't miss out on news that matter in Costa Rica. Click here.
For a few days, on social networks, you can see images of dogs with paws burned by alcohol gel or detergent. It`s better washing your pet's legs with soap and water or dog shampoo, both work very well, and animal specialists say it will not cause them any harm.
Your pets like to lick
Dogs and cats lick each other and themselves very often, so these products can cause irritation at the mucosa level and serious skin reactions.
Can my pet infect me with the Coronavirus?
Veterinarians recommend washing dogs' paws with soap and water, after returning from a walk, as a basic hygiene gesture that we should always practice, and is sufficiently effective. It also recommends washing your hands often after playing with them.

Antibacterial gels causes burns in your pets
They can cause burns on your pets in their most sensitive parts like the paws.
How can you keep your pet safe during the quarantine?
Playing with your pet is surely one of the activities that you enjoy the most. Several studies report that having a pet at home increases the level of oxytocin in the brain, a hormone that causes a feeling of calm and happiness.
Pet owners tend to have less depression and feel more accompanied and positive. Such is the connection that occurs between humans and pets. 80% of those who have a pet reported that they consider it a member of the family.
These days that we must stay at home to avoid any type of infection by COVID-19, your pets can become your best ally.

Together with your pet against stress
In addition to walks, specialists recommend the following activities that you can do with your pets at home.
Release anxiety
Place prizes inside their rubber toys, this helps to strengthen their cognitive development and keep them entertained for a long time.
Awards as physical activity
Hide the prizes or their favorite toy, it is an activity that will also help strengthen and practice their sense of smell, it will keep them physically active looking from one place to another.
Entertainment
Ask yourself what your pets need to learn or what you would like to teach them. You can use this time at home to teach them a new trick and reinforce it with daily practice. Don't forget that they learn through repetition, be consistent and reward them when they do it correctly.
Remember that one of your best allies in the care of your pets is the veterinarian. In the end, the most important thing is that they stay healthy and well.