Without a doubt, Costa Rica has spectacular natural landscapes, which are best discovered with a good walk. And this country has 30% of territory protected by national parks and nature reserves.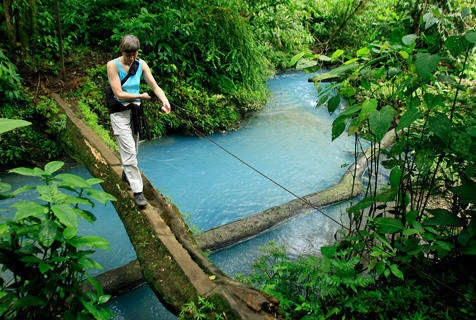 Hiking is one of the most carried out activities in this country, both by Costa Ricans and foreigners. This activity is carried out in tropical forests, cloud forests, mangroves, beaches, mountains, as well as delimited trails and some more virgin for the more adventurous.
TIP: Get our latest content by joining our newsletter. Don't miss out on news that matter in Costa Rica. Click here.
Ideal destination
Discovering unequaled natural spaces with nothing more than a backpack is the dream of many people. And is that hiking is a way to experience tourism since this is an activity to tell and enjoy nature to the fullest.
That is why Costa Rica over the years has positioned itself in different international tourism agencies, as an ideal destination for hiking.
What is the best date for hiking in Costa Rica?
The first thing you should know that Costa Rica is a country with excellent weather during most of the year, that is why there are no good or bad times for hiking, however, there are dates and places that depending on the season you can see a better natural show Next, we will mention some of them:
1. – la Muerte Hill
Summer is the best time to visit the farm Iyok Ami, located on Cerro Buenavista or commonly known as Cerro de la Muerte to go hiking and observe the mystic quetzal.
Apart from that, you can enjoy a beautiful view surrounded by varied vegetation, apart from natural springs.
It is worth mentioning that on this hill the observation of the mystical quetzal bird is ideal because it has an important amount of native avocado trees, whose fruit is the main source of food for these animals and that attract them to the area.
This hill is located at kilometer 71 of the Interamerican South and the accommodations that you can locate near the Cerro de la Muerte are Sueños del Bosque Lodge, Las Cataratas Lodge, Unicorn Lodge, Paraíso Quetzal Lodge, Hotel Sueños del Bosque, Cabaña Miramar, Iyok Ami Hostel Tours, Rain Ecolodge, Savegre Hotel, Los Lagos Lodge, Vista Real, Trogon Lodge, among others.
As for the route traveled on the route of this hill, we have to: for beginners, it has a distance of four kilometers, while the intermediate is eight and the advanced 13 kilometers.
2. – Chirripó Hill
Along with the heart of the Cordillera de Talamanca in the southern central part of Costa Rica, the Chirripó Chirripó National Park is consisting of more than 50 thousand hectares. And the paths established for hiking will allow you to achieve the highest point in the country and the second-highest in Central America.
If you come from the capital city, head east through Cartago on the Pan-American Highway.
If you manage to climb this hill on a clear day you can enjoy a unique view and it is that from the top you can see both the Pacific Ocean and the Caribbean Sea at the same time.
The difficulty to reach the top is considered by the experts as a can, and that is that the distance of the route is 14.5km to reach the Crestones Base.
3. – Skirts of Chirripó Hill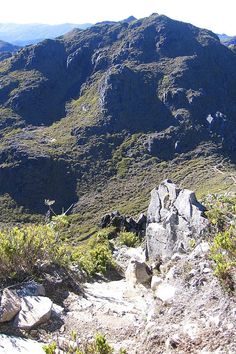 The slopes of Cerro Chirripó are located in the La Chiripa sector in San Jerónimo de Pérez Zeledón. Here you can enjoy canyons with rock walls over 300 meters high, spectacular waterfalls and lush flora and fauna. Some of the animals that you can visualize in this place are Sergeant (bird), Goldfinch (bird), Dantas, Saínos, Coyotes or Pumas.
It is important to know that to reach the lodge you will have to ascend from 1,300 to 1,900 meters above sea level, on a journey of 3.5 kilometers, which can take about two or three hours walking.
An important fact to know is that in the hostel people can stay and there are packages per person and groups.
If you love hiking and nature and want to disconnect from the daily routine, you should come to Costa Rica to enjoy this activity in these wonderful places, we are sure you will not regret it.