"Cuba Libre". A popular drink that is becoming more popular. For many, partying is synonymous with drinking. That is why we present the preparation of the most requested alcoholic beverage in bars and clubs these days.
Ingredients: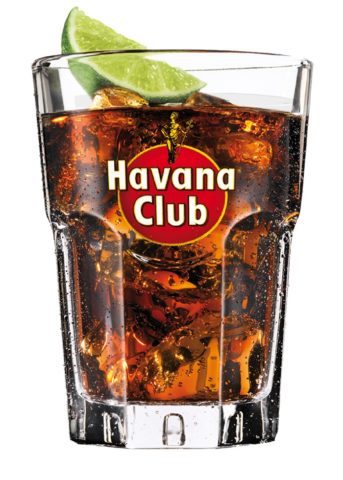 -WHITE RUM
-COLA SODA
-LEMON
-ICE CUBES
The battle cries of the Cuban army gave its name to one of the most popular drinks in bars and taverns. It all began in the 1900s, during the Spanish-American War, when soldiers were gathered in a bar in the city of Havana. It happened that one of the soldiers ordered rum and cola soda for the captain, and he liked it very much. So much that they asked for another round and they gave a toast to the "Cuba Libre" for which they fought.
 Nowadays, it is no longer the libertarian aspirations of an army, but rather the sense of freedom of a host of contemporary young people and adults who leave their homes, universities, and offices every weekend to distract themselves for a few hours and get out of the rut. They take their partners or gather among friends for a pleasant time, trying to momentarily forget the regrets of everyday life, and looking for the best way to have fun. However, at the weekend it is the perfect excuse and the reason why young people, and not so young people, are passionate about the most popular drink for more than a century.
In the same way, another version maintains that the world-wide fame of this well-known drink stays as much or more than in its beginnings. In Europe, this drink is very popular, especially after 1945, partly because of the song "Rum and Coca-Cola" by Andrews' Sisters. However, do not confuse the famous "Cuba Libre", which carries lemon, with the one that simply mixes the white rum with the cola soda.
 On the other hand, professional bartenders, those who prepare dozens of these drinks every weekend or in any special celebration, show that it is totally valid when making a good drink of "Cuba Libre" by adding other different variants that can present a special combination of light white rum, the touch of a good lemon, and the popular soft drink.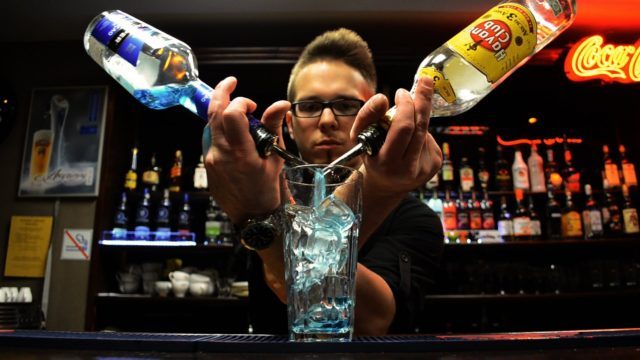 Among the main ingredients recommendations that combine in a wonderful way the first 3 ingredients, we can mention "El Cubata". First of all, it is just a variation of flavor by adding strong dark rum from Jamaica to this preparation. In this aspect, a great variety of different types of rums are found that, to a great extent, are distinguished by their affordable price, although its elaboration process is basically the same. Even some of them are produced in Havana and, when you ask which rum to choose, will depend not only on the price but also on the taste and style of the recipe of "Cuba Libre" that you venture to prepare.
Likewise, the quantity and type of cola drink that will be used, happens to be a no less important issue. In order to avoid overeating in the use of soda and that the drink is not too sweet, it is of great importance to choose a cola that retains its classic flavor. You should also avoid using other types of presentations of these products such as those known today in the market as low in sugar or calories because that small but important detail would greatly change the final taste of our preparation.
Equally important is to choose fresh and juicy lemons, which are the ones that give a special touch to the cocktail. Fruit concentrates or artificial envelopes to make lemon juice should only be used in case of emergency. That is to say, these pass to a second plane before the naturalness of the fruit itself.
A drink of "Cuba Libre", in addition to the 2 ingredients mentioned above, should contain fresh lemon juice. Without this ingredient, then it is not "Cuba Libre". That is why, in an attempt to rationalize the partying budget, many prefer to have a drink of rum with black soda and lemon instead of whiskey, as it is even cheaper than a beer. For those who stay at home, it also seems fantastic to drink this alcoholic beverage.
Among some other aspects to be considered of this famous drink, it will always depend on the taste of each one when it comes to adding some specific ingredient. In that sense, do not let them serve you a drink of "Cuba Libre" in a glass. This liquor is customary to drink in large glass glasses, not as an aperitif but as a drink to spend the night with your couple or with friends.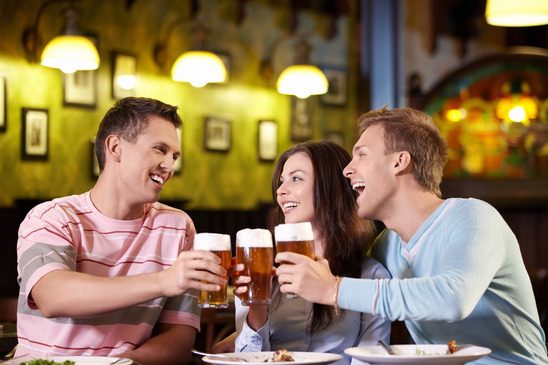 As an aesthetic touch, the glass can also be decorated with a straw and a slice of lemon on the edge, although there are those who prefer to place the lemon slice inside the glass. Now that you know some of your best kept secrets; do you dare to drink a "Cuba Libre"?