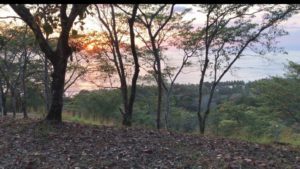 This 20+ acre gem is the last Front Ridge, beach-side development parcel in the Dominical and Dominicalito area, which is considered the most desirable location to live and invest in the lush and beautiful Ballena Coast region.
The property has immediate access to the Costanera highway and the lovely sand and surf of Dominicalito beach and is less than a 3-minute drive to the amenities and amazing waves of the charming seaside village of Dominical.
From every vantage point on this property, the ocean views are jaw-dropping, some of the best in the world! The panoramic, eagle eye views include dramatic white water breaking against the coastline, the islands of Manuel Antonio to the north and the iconic Dominicalito
Bay and "little tree island" views to the west.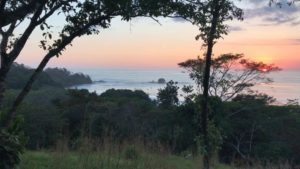 The glowing sunsets are postcard perfect and can be seen year-round from every part of the property. Considering the stunning ocean views, easy access, prime location, the immediate path of appreciation and the amount of buildable, rolling terrain that this property consists of, it is the perfect spot for ultra luxurious villas or condos, a high-end boutique hotel or as a beachside estate for a few incredible homes! Priced well under market value when considering recent comps in the area.
[maxbutton id="4″ ]
Amenities
Ocean View
Ocean Frontage
Wooded

Sportsfishing
Public Transportation
Controlled Access
Sale: Greenleaf