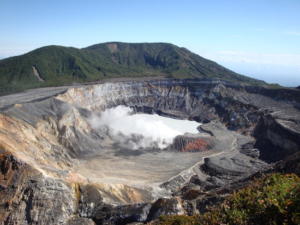 One of the things that are most fascinating about Costa Rica is that you can see many different places within little time. Due to the country's size, it is possible to travel from one ocean to the other or to see a volcano and a waterfall in only one day.
One tour that no one should miss is the Costa Rica 2 Go tour, which includes three destinations. It starts early in the morning with a pick up at your hotel or a hotel nearby. First, it will take you to the coffee plantation Doka Estate Coffee, where you will have a great breakfast to get started for the tour. You can even try the coffee. After breakfast the guide will show the plantation and explain everything from the coffee tree to the coffee bean. There are three different qualities in Costa Rica. The best quality is actually being exported mostly to the USA and partly to Europe. The second quality stays in Costa Rica and the third is used to make instant coffee. You will get to see the machines and processes as well. After the tour, you have another chance to try the coffee and if you like one, of course to buy it.
TIP: Get updates on upcoming Costa Rican Retreats & Events by joining our newsletter. Don't miss out on what's happening around you! Click here.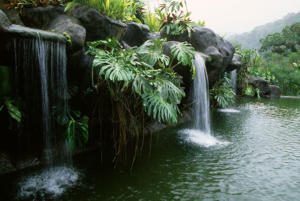 Right after the coffee plantation the tour takes you to Poás, a volcano with a height of 2,708 meters. Poás actually has two craters. If you are lucky, when there is no fog the view is stunning.
Immediately after the volcano you will go to La Paz Waterfall and start the tour by viewing some animals in the garden. One of the most beautiful things is the butterfly garden, which has many different species to look at. In La Paz, you will have lunch with varied food.
After lunch, there are more animals to see or you can take the trail to the waterfall directly. It is a nice trail through the park and you get quite close to the waterfall where you can take some pictures to remember the trip.
This is the complete package for a fantastic day of sightseeing. It includes transport to and from the hotel, a guide, breakfast, lunch and entry fees.
By Christina Tepasse