Every 15th of May in Costa Rica is celebrated the day of the farmer, to pay tribute to all those women and men who daily work the land of their country to bring food to all its population.
Agriculture in Costa Rica is one of the economic pillars that has allowed the development of the nation, where almost 250 thousand people are engaged in the cultivation of two and a half million hectares.
Thanks to this working force, Costa Rica is able to produce 70% of its basic food requirements, which guarantees the nutritional security of its inhabitants.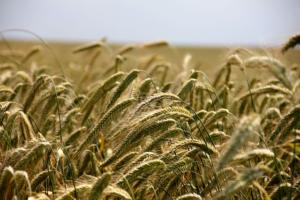 This typical celebration honoring the Costa Rican farmer, is formally done since 1968, to as a tribute to those who have continued the legacy of the aborigines who from pre-Columbus times were dedicated to the planting of corn, beans, cassava and ñampí.
The agricultural activity in this country of Central America, is fundamental for its economy, being initially the bastion for economic development, by dedicating itself to the export of cocoa, tobacco and coffee, the latter being the one that most stimulated the economic development of the Nation in the beginnings as an independent republic.
It was thanks to agriculture that important civil works were developed such as the National Theater and the Railroad to the Atlantic that was built due to the cultivation of bananas, which then allowed the development of other regions.
This commemoration also praises the agricultural workers who have overcome natural emergencies such as earthquakes, eruptions, hurricanes, floods and droughts that have struck Costa Rica during its history.
The Status of Costa Rica Farmers in 2018
Currently, Costa Rican farmers receive government aid in order to improve this economic area, in addition to boosting the competitiveness of the agricultural and livestock sector.
Meanwhile, the development of scientific research and technological transfer in agriculture has managed to improve some species such as the nambí bean, from which they achieved a drought-resistant variety.
Financially the government has increased support to farmers through the Banking System for Development, in addition to strengthening the technical assistance of the agricultural sector to sponsor the practice of sustainable production.
However, despite the initiatives to improve the conditions of Costa Rican farmers, the discussion of a reform to the seed law that takes place in the legislative assembly has generated discomfort in this vital sector of the population.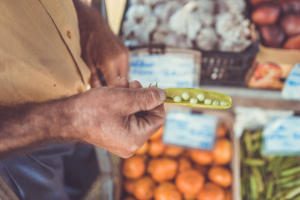 Likewise, the appraisal of agricultural lands with taxes on land ownership is considered irrational for most agrarian workers, who do not oppose the tax but rather the method used for collection, which is at the expense of an economic sector on which depend more than 680,000 families.
Despite these difficulties, it is important to celebrate and thank the farmers in Costa Rica, who offer well-being to the entire country thanks to their daily work providing livelihoods to the country´s inhabitants.