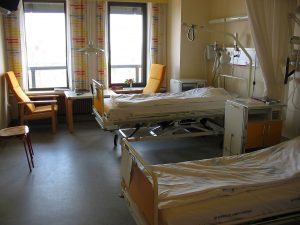 The Costa Rica News (TCRN) – The government of Costa Rica has signed a loan for $270 million with the Central American Bank for Economic Integration (CABIE) for the construction of a hospital and a medical tower, and the extension of another hospital.
The loan was signed by the president of the Costa Rican Social Security, Ileana Balmaceda, and country manager, Hazel Cepeda, as well as the Costa Rican President Laura Chinchilla as witness of honor.
Of this money, $129.6 million will be used for the CCSS to build a new hospital in the province of Puntarenas (central Pacific) since the previous facilities were damaged by 7.6 earthquake on September 5, 2012 .
This medical center will offer cardiology, hemodynamics, optometry, intensive care and critical care medicine, oncology, gynecological oncology, surgical oncology and internal medicine.
With the remaining money the Annexation Hospital, located in Nicoya, Guanacaste (North Pacific) will be expanded to the areas of hospitalization and medical imaging and a six-story medical tower will be built at the Rafael Angel Calderon Guardia Hospital in San José.
Balmaceda said in a press conference that this is a "historical loan" and that the infrastructure to be built will be high quality and will help strengthen social security and health of inhabitants.
For its part, Chinchilla said it is a loan with "exceptional conditions" and that is the most substantial amount which has been awarded in its history CABEI to health sector projects. The authorities did not specify the terms of credit. (EFE)
The Costa Rica News (TCRN)
San Jose Costa Rica