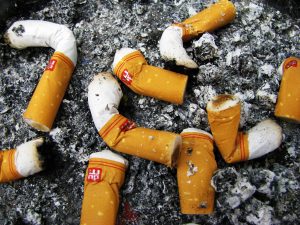 The Costa Rica News (TCRN) – From March 26 – 28, Costa Rica will host from the fourth Latin American and Caribbean Congress on Snuff or where international experts will discuss topics such as the effects of smoking and protocols for treatment of related diseases.
The Congress is organized by the Ministry of Health of Costa Rica and the Inter-American Heart Foundation, and its three previous editions took place in Rio de Janeiro, Mexico City and Lima, Peru, respectively.
Organizers believe the event will draw 400 participants from some 20 countries who attend can 12 conferences and four workshops led by experts from Latin America and the Caribbean on issues such as the control of cigarettes, disease treatment and public policy.
"The program is timely, rigorous and action-oriented. Speakers will challenge the audience to look forward to the final game in control of snuff," said Beatriz Champagne, representative of the Inter-American Heart Foundation.
The conference participants are expected to share experiences and scientific data on medical treatment protocols, research methods, public policy and the implementation of control measures of snuff in Latin America and the Caribbean.
This general snuff Control Act was enacted in March of 2012 and educates about the harmful effects of smoking on health, especially when smoking in public places like bars, clubs, restaurants and shopping centers, among others.
It also created a tax of 20 colones ($ 0.04) per cigarette, banned all advertising of snuff and requires tobacco companies to post health warnings on cigarette packs.
Facts from Costa Rican Social Security Fund (CCSS) indicate that in 2012 spent $152 million was spent on the care of patients with diseases attributed to tobacco.
According to the Institute on Alcoholism and Drug Dependence (IAFA) in Costa Rica, which has a population of 4.7 million, there are about 434,000 active smokers. (EFE)
The Costa Rica News (TCRN)
San Jose Costa Rica