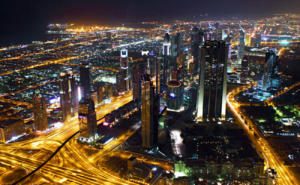 NEW DELHI: Latin American nation Costa Rica today sought Indian investments and cooperation in the field of automobiles, biotechnology and agri food products.
The two countries are negotiating an agreement to promote investment and bilateral business relations. In 2010-11, the two-way trade was USD 156 million.
"We believe there is a great potential for bilateral trade and investments in electronics, medical devices, agri food products and biotechnology," Minister of Foreign Trade of Costa Rica Anabel Gonzalez told reporters here.
"At present, governments on both sides are working to sign Agreement for the Reciprocal Promotion and Protection of Investments and Framework Agreement to Promote Economic Cooperation," she added.
Yesterday, she met Finance Minister Pranab Mukherjee and Commerce Secretary Rahul Khullar in this regard.
Gonzalez is on a five-day visit to India and leading the first-ever trade and investment mission of Costa Rican entrepreneurs.
She said her country offers huge opportunities to Indian businesses in green and bio-technology, besides coffee. "We can have cooperation in innovative products and services."
Gonzalez is expected to have meetings with Indian industry chambers and is the guest of honour at INDIASOFT 2012, a trade expo in Hyderabad.
From The Economic Times