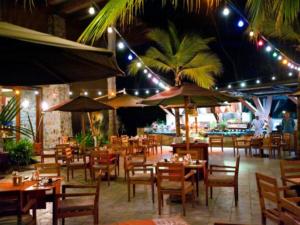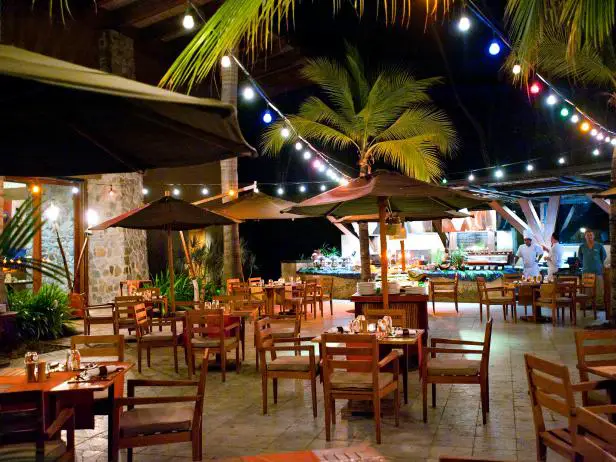 For the 17th year running, Travel + Leisure Magazine has released its World's Best Awards, a list of hotels, destinations, and companies that represent the very best in travel.
In the category of hotels, T+L asked its readers to vote on the hotels they love the most, and, of course, Costa Rica hotels were voted among the best in Central and South America.
The voting categories this year remained the same – rooms, location, service, food and value – but the results also showcase the hotels and destinations that are important in travel now.
Ranking in the first position with a score of 96.36 is Nayara Hotel, Spa & Gardens, located in La Fortuna de San Carlos.
Nayara Hotel is not only the best in Central and South America according to T+L readers, but it was also voted number 6 among the best hotels in the whole world. This is the first time a Costa Rican hotel makes it into the top 10 of the World's Best Awards.
Tucked away in the outskirts of Arenal Volcano, Nayara Hotel, Spa & Gardens was described as a real oasis.
"The resort has views of the volcano, surrounded by a rainforest that bursts with Costa Rica's trademark bright colors, whether it's tropical flowers or vibrant creatures (like a blood red dragonfly). With a focus on romance and seclusion, the 50 casitas include private outdoor Jacuzzis and sheer curtains surrounding the four-poster beds." says T+L magazine.
Four Seasons Resort at Peninsula de Papagayo ranked 4th with a score of 91.83, moving up one spot in comparison with last year.
Travel + Leisure readers highlight the hotel's pampering service and hospitality, charming locations, simple-but-luxurious designs, and wide variety of activities which include horseback riding, bird-watching expeditions, trips to coffee plantations, and much more.
With a score of 88.67, Los Sueños Marriott Ocean & Golf Resort in Playa Herradura took the 6th position, moving up 3 spots in comparison with last year.
Set on a 1,100 acre rainforest overlooking the Pacific, T+L magazine describes Los Sueños as an ideal place for golfers, sportfishers, and families looking for an American-style service. The magazine praises the hotel's pool which was described as "a fantasy pool system of canals, bridges, islands, and swim-up bars, surrounded by lavish gardens, plentiful chaises, and attentive waiter service."
Los Sueños also has a kid's club that offers numerous activities such as hiking on the beach, handcrafts, educational eco tours, miniature golf, pizza making, decorating cookies, water balloon wars, piñata parties and others, which last year earned the hotel a spot among the World's Best Family Hotels list.
Making a debut on the list at number 8 with a score of 86.67 is Hotel Kioro, also located in La Fortuna, Arenal.
The hotel has 27 acres of undulating land, surrounded by two streams (La Palma and Kioro) with crystalline waters that begin to flow in the Arenal Volcano National Park. Travel + Leisure magazine calls it "a cluster of apparently characterless condos contain 53 surprisingly tasteful rooms, decorated with a mix of rattan furniture, terracotta floors, contemporary tropical fabrics, and colorful artwork (all outshone by breathtaking volcano views from the floor-to-ceiling windows). The magazine also regards the hotel's restaurant as having some of the most amazing views in the property.
Finally, Westin Resort & Spa in Playa Conchal, Guanacaste, ranked 10th on the list. The resort was also featured on the Word's Best Family Hotels last year.
"Spread over 2,400 verdant, landscaped acres, this resort is practically its own seaside village. The grounds include an 18-hole Robert Trent Jones II–designed golf course; tropical gardens; three pools (one adults-only, one kids-only, one huge and lagoon-like); tennis courts; a spa; and a secluded, white crushed-shell beach," says Travel + Leisure magazine.
The magazine also highlights the hotel's dining options, as guests can choose from eight restaurants and four bars, making dining experience at Westin quite interesting.
Westin also made a debut on the Word's Best Awards list this year.
The Costa Rica News (TCRN)
San Jose Costa Rica