The Costa Rica News (TCRN) – This year, Costa Rica is once again in the top 10 destinations in the world to retire. The ranking comes from International Living's Global Retirement Index, which is published every year as a guide to those who seek in a luxurious home outside their countries of origin.
The report is compiled from statistics related quality of life, wealth, infrastructure, red tape, and access to basic health care and services. It also includes onsite correspondents from around the world.
First place went to Panama for its infrastructure, reduction in red tape for entry (especially in granting visas for future residents) and international airport.
Free Airfare Ask How
The second and third positions go to Ecuador (the country that won first place last year) and Malaysia, respectively. For Ecuador, the website recognizes its spectacular views, comfortable prices, pleasant climate, and the warmth of its people.
The remaining positions are: Spain (5), Colombia (6) Mexico (7), Malta (8), Uruguay (9) and Thailand (10).
Costa Rica's Benefits for Retirees
Costa Rica ranked fourth in the world for the best place to retire. One of the main reason's it received this honor is for its strong Social Security system, which has made it a popular destination for over 30 years.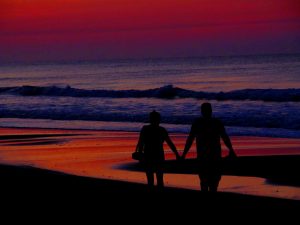 "Costa Rica has been a retiree friendly destination with a legacy of a pleasant climate throughout the years, and is recognized for political stability and public safety. In addition, it is now easier than ever to start a new chapter of his new life in the country as there are a lot of services to make the transition much easier: from supermarkets and pet supplies to a home of your dreams," boasts the report.
The Index also highlights that it is easier than ever to be a legal resident, offering great programs for pensioners or retirees. They must demonstrate a minimum monthly income of $1,000 and are then eligible to receive amazing health benefits, including disability. These benefits extend to the couple.
"One of the great strengths of residence [in Costa Rica] is the Public Safety system. After a monthly payment based on income (most expats pay between $50 and $150, when in the U.S. the monthly payment can reach $ 1,200), you receive completely free health care, doctor visits, evaluations, prescriptions and even complicated surgeries. Hospitals and clinics are among the best in Latin America. And there are no age or preexisting conditions that exclude people."
In terms of quality of life, retirees have access to public transport, farmers markets packed with fresh, local foods, and a variety of restaurants and nightlife options. And, of course, there is the warmth of the Ticos and the "Pura Vida" lifestyle, which means that people work to live, not live to work and they value time with friends and family above all else.
The Costa Rica News (TCRN) – San José Costa Rica