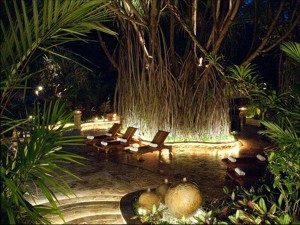 Several Costa Rica hotels and resorts were recognized as the best in Central America by The World Travel Awards (WTA), the most comprehensive, the biggest, and the most prestigious awards program in the travel industry worldwide.
The winners were announced last September 14th, in a ceremony at Beaches Turks & Caicos.
Voted by travel agents all over the world, the WTA serves to acknowledge, reward, and celebrate excellence across all sectors of the global travel and tourism industry.
The WTA awards programme is known as the 'Oscars of the travel industry' by the global media, as it highlights and rewards those travel brands that have made the greatest contribution to the industry over the past year.
Graham E. Cooke, President & Founder of WTA, underlined the depth and quality of the travel and tourism sector across the Caribbean and the Americas.
"Our winners are also drawn from the breadth of the Caribbean and the Americas, reflecting the strength and depth of the travel and tourism sector in the regions. I am sure these organisations will fare strongly in our Grand Final, which takes place in New Delhi, India on 12 December 2012," he said.
The WTA was first launched in 1993 to recognize excellence in the global travel and tourism industry. Now celebrating its 19th anniversary, it is regarded as the very highest achievement that a travel product could hope to receive.
For this year edition, several Costa Rican hotels took home the prize in the different categories in which they were nominated.
Here is a list of the winners:
Barcelo San Jose Palacios: Mexico & Central America's Leading Airport Hotel
Gaia Hotel & Reserve: Mexico & Central America's Leading Boutique Hotel
Real InterContinental Hotel & Club Tower: Mexico & Central America's Leading Business Hotel
The Westin Resort and Spa Playa Conchal: Mexico & Central America's Leading Family Resort
Four Seasons Resort at Peninsula Papagayo: Mexico & Central America's Leading Golf Resort
Tabacon Grand Spa Thermal Resort: Mexico & Central America's Leading Green Hotel, Mexico & Central America's Leading Luxury Resort, Costa Rica's Leading Spa Resort
JW Marriott Guanacaste Resort and Spa: Mexico & Central America's Leading Luxury Hotel
Los Sueños Marriott Ocean & Golf Resort: Costa Rica's Leading Golf Resort
Zephyr Palace: Costa Rica's Leading Hotel
Hotel Parador Resort and Spa: Costa Rica's Leading Resort
The Costa Rica News sincerely congratulates all winning hotels and resorts for their outstanding work this year and also the Costa Rican Tourism Board (ICT) for winning the title "Mexico & Central America's Leading Tourism Board."
The Costa Rica News (TCRN)
San Jose Costa Rica