In April, the Congress kicked off a discussion about the possibility of creating a new law to punish animal abusers. The discussion arose out of popular initiative and the proposed project aims to set a 2 – year sentence for animal offenders.
The report about the bill was issued by Marcela Guerrero, a member of the Acción Ciudadana political Party. According to the congresswoman, the project will be a priority in the next plenary Congress sessions.
TIP: Get our latest content by joining our newsletter. Don't miss out on news that matter in Costa Rica. Click here.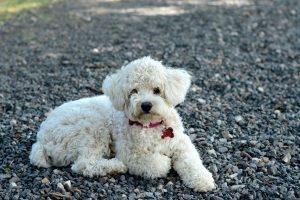 The Congress had started another discussion on the same issue some months ago, and now the Environment Commission has approved the substitutive text containing the observations regarding the previous animal bill that had been proposed last year.
Likewise, Guerrero stated that the Congressmen are working based on the term "animal" following the recommendation of some magistrates.
In 2016, the congressmen decided to lower fines and soften the punishment for people who commit this demeanor but in the last two months the perception and the approach to handling the problem have changed and a law that allows a 2-year sentence for animal abuse is currently underway.
According to one of the congress representatives, the parliament is making a great deal of effort to come to an agreement about certain points such as the punishment severity. She also affirmed that the issue is being taken seriously as it represents one of the current Costa Rican social problems that tarnish the reputation of the country internationally speaking. They will approve of the bill once they bring the session to an end.
Oddly to say, the parliament has been discussing the concept of the term "animal" to insert it into the new bill to protect pets and animals in general. The bill aims to protect mainly pets but also preserve wildlife from poachers, although there's already a law for such purpose. The law also has the objective of protecting animals that are unjustifiably mistreated by their owners. Cruelty and death are to be punished separately and in different terms. People who commit animal cruelty would be sentenced to six months whereas individuals who cause pain and death to animals could be serving a two-year sentence in prison.
The substituted text in question includes some exceptions regarding animal death when fishing, raising cattle and doing veterinary practices. The text also excludes punishment for people who practice bull-fighting and activities linked to popular festivities.
The project was supported by 180 Costa Ricans who signed in favor of the new bill.