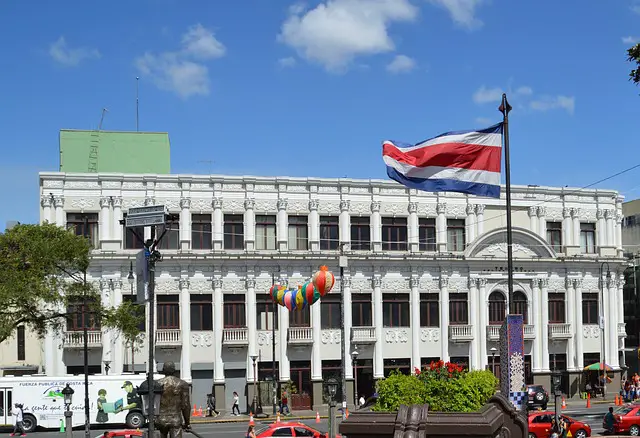 The debate has been going on for many decades: Is Downtown San José Pretty? Yes, few will say almost without hesitation. Others – most perhaps – will list their reasons for insisting on the ugliness of the Costa Rican capital. "That the streets look like parking lots", "that the sidewalks are too narrow", "that the tiliches block the windows", "that the smoke", "that the sound of the horns". Well, it was impossible to find out, until….The absolute confinement of citizens these days has revealed the hidden beauty of San José. It has freed this city – like many others in the world – from "(in) necessary evils" that bury its beauty.
"With how chaotic San José usually is, it now looks very empty," says audiovisual producer Connie Lafuente, who has 20 years of photography experience. This Good Friday Connie took a route that she does not normally travel. What she found along the way forced her to stop several times. "I thought it was amazing to see everything empty," she says. The absence of people but especially of automobiles allows us to appreciate the city's architecture much more", she points out.

But, isn't she worried about the disease, the Coronavirus? She answers, "There are more people in the Market than on the street," explaining that she maintains social distance during her travel. Of course, the saddest thing has been to see experience the solitude, since everyone is supposed to be in their house." After exercising (permitted by the authorities individually), she returns to her home to maintain the quarantine that the country's health officials have ordered. With her iPhone phone, she portrays a capital that although remains the same, right now looks like another enchanting place.