A completely different approach to combating terrorism.  Terrorists seem to always find ways to get past our counter-terrorism defenses.  But not this one. Military circles are starting to explore a cost-effective, and simple way to create lasting peace in our time.  It comes from the quantum unified field theory and the social sciences, and it is called Invincible Defense Technology (IDT).
This new approach would cost most countries less than the cost of one fighter jet to implement.  With minimal training and extremely low costs, it can be deployed using simple advanced human resource-based military technology.
TIP: Get our latest content by joining our newsletter. Don't miss out on news that matter in Costa Rica. Click here.
How it works and is applied
Using Transcendental Meditation, military personnel meet together twice a day, seven days a week.  These specially trained military units use IDT as a means to diminish the stress in our collective consciousness.  Our collective consciousness actually fuels war, terrorism, and crime.  Using an "IDT Prevention Wing of the Military" to assist in reducing frustration and collective stress, civic and government leaders are then able to consider constructive solutions about the issues that have separated us for generations.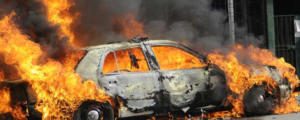 The benefits and results of using IDT have already been observed around the world.  Measurable statistics have shown a decrease in crime, hospital admissions, terrorism, and infant mortality.   This approach has increased prosperity growth and economic incentives.  As well, entrepreneurship and individual creativity are seen to increase.  With a greater sense of civic calm, a more balanced society can begin to emerge, and citizens begin to aspire for something greater.  With this kind of calm generated within the society itself, violence is simply not allowed.  The grounds for terrorism are changed when you change the consciousness of the society itself.  Amazingly, these changes are observed within days or weeks after IDT has been introduced into the community.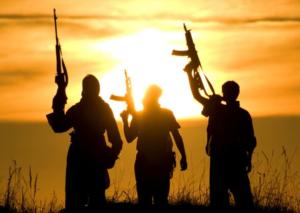 Using IDT is unlike any other defense measures being used to date, as it does not use violence to subdue violence.  This new approach surpasses any other defense technologies, such as nuclear, electronic, or chemical weapons.  Military units that use IDT technologies actually gain the strategic advantage as it requires minimal training and is cost-effective.  When used in crisis or wartime situations, it has been known to reduce casualties and deaths, and begins the peaceful resolution of conflict.  Scientific research is already supporting these claims.  When used by IDT experts in 1983-1985, international conflict showed a 32% decrease, terrorism-related crimes showed a 72% decrease, and overall violence between nations was reduced without force by other governments.
These trained IDT units can be used to generate lasting and genuine reconciliation in places where previously there was only conflict and hatred.  If government leaders were to create and establish IDT units, it has been suggested that the world would soon see a reversal of centuries of hatred and mistrust in some of the worst war-torn regions.  This human-resource-based technology prevents negativity and enemies from even arising, and would prevent unrest in the future … permanently. With no enemies, there would be no further terrorism attacks, and each of us could consider a happy, productive, and normal life again.