The magnificent and bio-diverse area of Costa Rica's Osa Peninsula is home to roughly 463 different species of birds! That makes this area incredibly unique, and the perfect place for a bird enthusiast to visit. Often locals and fellow birders have become quite talented at picking up bird sounds, and can help visitors spot these tiny creatures fluttering about in the trees. An adventure through the jungle here will reveal new sounds, flowery smells, blissful sights, and a life-changing experience. Here are a few tips that birders should know before making the 6hr+ trip down to the wild and wonderful Osa Peninsula: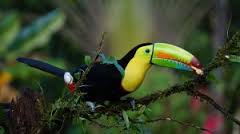 The best time for bird watchers to visit the Osa Peninsula is any time of the year! Bird activity is typically high during wet season, which ranges from April to December. However, visitors are guaranteed to spot a wide array of bird species in this area during any time of the year. Those who are looking to avoid a higher chance of rain may want to come during dry season (end of December until April). Dry season may provide more time during the day to get out walking through the trails to spot a variety of species.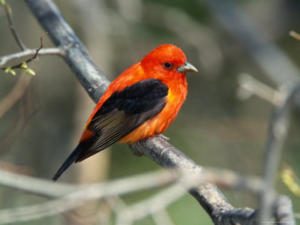 Visitors can get to the Osa Peninsula by air, car, bus, boat, and taxi. There are smaller airports located in Puerto Jimenez and Drake Bay, and these can be reached via the national airlines that fly from San Jose. Other modes of transportation will take longer, but are doable for the average traveler! The Osa Peninsula is unique in its untouched nature which allows for many species of animals to thrive here. Birders and tourists who come to experience the natural beauties of this area find the extra effort and travel time to get to this gem location completely worth it!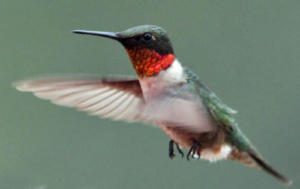 Adventurists in this region may see a Black-Cheeked Ant-Tanger, Mangrove Hummingbirds, Toucans, Scarlet Macaws, King Vultures, Black Bellied Wrens, Charming Hummingbirds, Yellow-Billed and Turquoise Cotingas, and much more! Visitors also see much more than just birds! A wide variety of other animals call the Osa Peninsula home. While trekking through trails and peering through the forest canopies, one may find a howler monkey curiously looking down and other animals going about their daily routines. The Osa Peninsula is an incredible experience for those who wish to experience nature first-hand, and dive into the endless wonders of this area.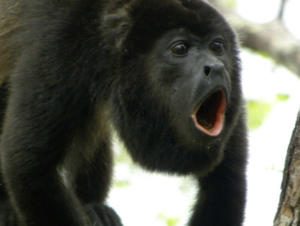 Sarah Elena https://therussianwanderer.wordpress.com/