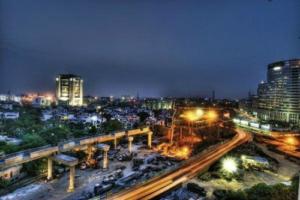 A strong believer that travel can sometimes increase appreciation for one's home, I indirectly find myself encouraging friends and those around me to travel. No matter how beautiful your home country may be, it the experiences of other country's that help you better understand your own. Though it may seem that the naturally abundant, friendliest country on this planet encompasses the world and then some…look far enough and there is an even bigger world that encompasses yours.
Though the two countries couldn't be more different in comparison, similarities do occur with regards to the mentality of the locals. Both country's boast inhabitants with a passion for life, where life is a more a gift than a right.  If Pure Vida (Pure Life) is the motto of the Ticos then 'Shubh Zindagi' meaning the same in the native language of Hindi is the adaptive unofficial motto of the Indians too.  Hindi is the main language uniting the 28 states of India…however, other 'mother tongues' have been officially recognised in the hundreds. When one thinks of India they may associate it with words such as poverty, elephants, yoga, ancient kingdoms, etc to name a few and in honesty, the country doesn't disappoint. Yes, 50% of the country's population live below the poverty line but don't underestimate it as it is set to be one the biggest global economical giants by 2020! India is very much a country of extremes- extreme poverty to extreme wealth, extreme happiness to extreme corruption and the highest level of education to no education at all.
Travel to India should be entered into with great thought yet sometimes with no thought at all. Take great care to put together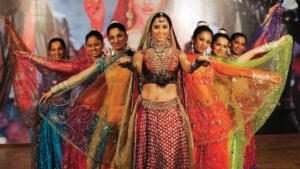 an itinerary as there is so much to see but don't dwell on the negativities. One must visit with an open mind, with little or no expectations. It is a wonderful country and a colourful one at that…but it is tainted by many factors enforced through severe poverty. Don't be alarmed if you are admired for your fair skin and European looks take it as a compliment as many Indians aspire for fairer complexions. Be aware that fairer complexions also mean wealth so be careful of those seeking fake friendships for monetary purposes.  India's society issues are much the same as the rest of the world- inequalities, injustice, corruption and segregation, so after a while, you just learn accept the harsh reality.
Having been made aware of some the potential problems, let's explore the beauty of this majestic country. With centuries of history, 'maharajas' (kings) and crown jewels, the country is host to an array of palaces, forts and ancestral 'havelis' (mansions). Udaipur Lake Palace has been a great attraction amongst overseas tourists offering them a chance to live royalty. Located in the middle of a Lake and accessed via boat, it costs roughly 25,000/- rupees a night the equivalent of $508.72 dollar per night (a price tag fit for a monarch!). Udaipur is part of the itinerary on the famous 'golden' route taken by many tourists. On your journey, that begins in the capital of New Delhi you will travel north to Jaipur where you can travel on elephant back and even go on to marvel at the Taj Mahal in the city of Agra.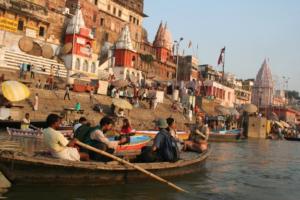 Travel further south and you will find yourself closer to some of India's most stunning beaches. The states of Goa and Pondicherry are former European colonies belonging to the Portuguese and French. Goa is perhaps the most popular tourist destination in India and couldn't be more different from the rest it's country. Colonised by the Portuguese until 1961, the small state on the south west coast is home to some fantastic catholic churches influenced heavily by the European touch and portrays a very laid back lifestyle thanks to the Hippies that descended on the land in the 1960s. A trip to Goa is a must. Perhaps the easiest route if travelling from Costa Rica would be to fly to the UK and then onwards to India. Great deals to India can be found through British tour operators such as Thomas Cook and First Choice however, you could opt to book flights and accommodation separately via the internet. Virgin Atlantic and British Airways operate regularly into both Mumbai and Delhi International Airports and domestic airlines (for a cost of 4,000/- estimated $50) make frequent trips to the various states of India (dependent on your choice). From the state of Goa travel down to neighbouring Karnataka and then onto Kerala- you will get a real experience of authentic India. Tea plantations, the backwaters (where you can rent a houseboat) and land of the elephants are sure to be the highlight of your trip. If possible, try and incorporate some festivals in the time of your visit. Diwali in November is the most popular Hindu festival and is a real celebration of lights, fireworks, prayer services and unity! However, take into account the many other religious festivals and you are guaranteed to have a spiritually satisfying trip.
Perhaps not ideal for an inexperienced travellers but buses, trains and ferries are sometimes great ways of integrating with nature, the locals and also getting value for money. India is a relatively cheap country to those that visit, just as you enjoy an Imperial beer back home in Costa Rica you will soon become accustomed to the various beers of India, Kingfisher being the most popular at less than a $1 a bottle. Perhaps the greatest investment in India after the memories is the textiles – be it pottery, clothing or art work, you are bound to find some unique and highly exotic items. Time permitting and dependent on personal preference, India is home to ancient healing remedies. South Indian 'Ayurvedic' treatments are renowned world over and use herbal, earthy ingredients to cure ailments and prove to be great relaxants as well.
Overall, the more you say about India, the less would be said. There are not enough words in the English language (or any language for that matter) to describe in depth this fantastic country! So take a trip of a lifetime. Why believe me? Go see it for yourself!  If you have any questions pertaining to travel advice to India please do not hesitate to contact me via the TCRN.
By Jaz Chopra