A weekend that promises to have options for all tastes is what the billboard has planned for various events that will take place on Costa Rican land, highlighting art and culture.
Through the following research, we present how you can invest your time to enjoy and get out of the routine this weekend: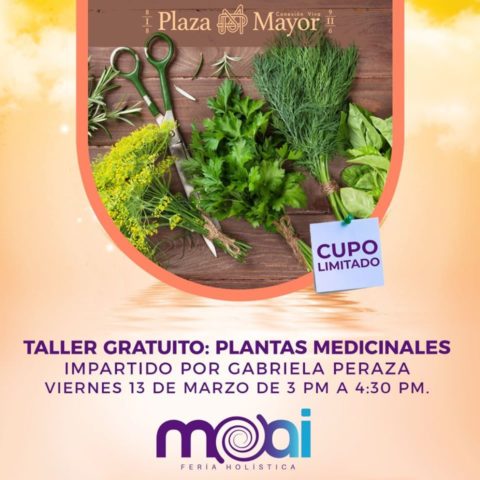 On Friday, March 13, from 3:00 pm to 4:30 in Plaza Mayor, we invite you yo attend "this workshop: Medicinal Plants" taught by Gabriela Peraza.
Come and Know the great wealth of medicinal plants of the mountains and natural places. It promotes attitudes and aptitudes of respect towards the natural environment. Learn to treat and prevent more common ailments and diseases with plants such as flu. cold, acne, aches, wounds, minor burns, etc. Admission is free. For more information visit the attached links: https://www.facebook.com/events/200010054688494/
On Saturday, March 14 and Sunday, March 15 at 11:00 am at the Costa Rica Convention Center. We invite you to attend this great "CR 2020 South American Festival" with your friends and family. Come and live the best of the region in this unforgettable multicultural party.
Attendees can enjoy Gastronomic, Music, Art, Culture, Sweepstakes and much more. You cannot miss this. A space to meet, share, taste and socialize.
Comparsa of misty Samba. Inkari dance group (Perú), La Mordaza Band with Rock and South American Cumbia, Dance Group Vanishing Point (UCR), Chile Lindo dance group (Chile), Inka Passion Band (Peru), Muzenza Group, Capoeira Academy, Tamandua band with South American reggae and many more artists.
From Friday, 13, to Sunday, March 15, at 9:00 am in Plaza Mayor, we invite you to attend this "MOAI Holistic Fair" with your friends and family.
Enjoy a day full of workshops, talks, stands, yoga, health 100% pet-friendly and incredible Concert with the Peregrino Gris group. Do not miss it!