Hollywood, Florida: October 23, 2013 – Alternative Fuels Americas, Inc. (AFAI), an advanced biofuels company, announced today that United Biofuels of America (UBA) has joined AFAI's Project Jetropha.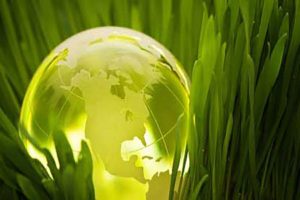 "UBA has been recognized by Shell Oil as a top biofuels enterprise", commented CEO Craig Frank. "Their network, reputation, and experience will contribute greatly to our efforts to lead a dialogue and establish a viable commercial exchange for the use of Jatropha-based fuels in the aviation sector. We are extremely pleased UBA has joined us".
"AFAI recently successfully completed several years of extensive research on Jatropha as a feedstock source for profitably produced, sustainable biofuel, including jet fuel," continued CEO Craig Frank. "Bloomberg New Energy Finance forecasts that Jatropha-based aviation fuels will be the first advanced biofuel to achieve cost parity with conventional jet fuel, and we intend for Project Jetropha and its website Jetropha.com to be at the forefront of this industry."
Many commercial airlines, including Virgin, KLM, Lufthansa, and AeroMexico have flown test flights using Jatropha-based aviation fuels with results that exceeded traditional jet fuel performance because Jatropha-based fuel (a) functions extremely well at cold temperatures, and (b) burns hotter, producing more energy and improving fuel efficiency.
"We view Project Jetropha and the Jetropha.com portal as the missing ingredients in an industry ready to expand and meet its potential", remarked UBA Chairman Daniel Yepez. "The interest in Jatropha-based biofuels runs deep throughout the aviation sector. AFAI is stepping up and not only filling a void but meeting a tremendous need. We believe it will be a great success and therefore we quickly agreed to join and lend our support".
About Alternative Fuels Americas
AFAI (OTC-QB: AFAI) is an alternative energy company pioneering a "seed to pump" vertically integrated biodiesel process and the development of above ground oil fields in Central America as part of its staged entry into a global market forecasted to exceed $500 billion by 2019.
For more information, visit http://www.kayaholdings.com/
About United Biofuels of America
UBA is the first regional biofuel consultancy and development consortium in Central America. The company has expertise in facilitating sustainable results in private and government-led projects and has been conducting R&D for seven years with agro field plantations development expertise. UBA is a Shell Oil Top 25 Global Energy Entrepreneur Award recipient. For more information, visit United Biofuels of America
Forward-Looking Statements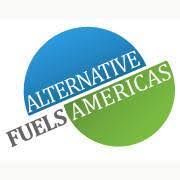 This press release includes statements that may constitute "forward-looking" statements, usually containing the words "believe," "estimate," "project," "expect" or similar expressions. These statements are made pursuant to the safe harbor provisions of the Private Securities Litigation Reform Act of 1995. Forward-looking statements inherently involve risks and uncertainties that could cause actual results to differ materially from the forward-looking statements. Factors that would cause or contribute to such differences include, but are not limited to, acceptance of the Company's current and future products and services in the marketplace, the ability of the Company to develop effective new products and receive regulatory approvals of such products, competitive factors, dependence upon third-party vendors, and other risks detailed in the Company's periodic report filings with the Securities and Exchange Commission. By making these forward-looking statements, the Company undertakes no obligation to update these statements for revisions or changes after the date of this release.
Contact:
Investor Relations
561-210-7664