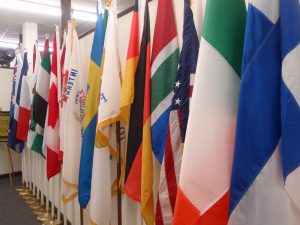 The Costa Rica News (TCRN) – Nearly one hundred international observers from 25 delegations will attend the general elections of Costa Rica on February 2 to act as impartial participants, announced the Supreme Electoral Tribunal (TSE).
The TSE said in a statement that the observers are from America and Europe and they are divided into two categories: International Observers Mission Official Visitors and International Observers.
The Official Mission group are representatives of the Inter-American Union of Electoral Organizations (UNIORE) and the Protocols of Tikal and Quito, while the latter are members of international organizations, governments, parliaments, electoral agencies and foreign diplomats.
Officials will also come from Central America, Dominican Republic, Puerto Rico, Saint Lucia, Peru, Brazil, Colombia, Ecuador, Mexico, Paraguay, Spain, USA, Argentina and Germany.
International observers will witness different stages of the electoral process, have access to the polling stations, and will have free communication with all participating organizations explained TSE.
They also have the duty to comply with principles of impartiality, neutrality and objectivity in the treatment of information.
For February 2, nearly 3.1 million Costa Ricans will vote to elect the President and 57 Members of the Legislative Assembly for the period 2014-2018.
The Costa Rica News (TCRN)
San Jose Costa Rica