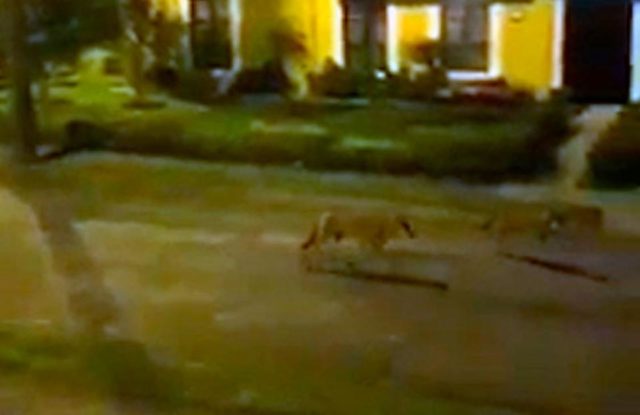 A herd of coyotes visited a neighborhood in San Francisco de Coronado, according to the biologist of the National University (UNA), Kevin Lloyd, the animals foraged for food in the area, such as rabbits or rodents.
"San Francisco de Coronado is in a place that adjoins production areas, open areas, livestock areas … what we call disturbed areas and the coyote is adapted to that type of place. They have an affinity for those open areas because normally their diet includes, rabbits, minor species, even rodents, too, that's the type of habitat in which these prey are located, so they are looking for this type of food", said Lloyd.
TIP: Get our latest content by joining our newsletter. Don't miss out on news that matter in Costa Rica. Click here.
Biologist Lloyd recommended that, if faced with a situation like this, it is advisable to "keep calm and enjoy the moment. If we get upset or get closer to take a video, that can already cause the coyote to scare and they can try to bite as a defense mechanism. So in those cases, it is simply enjoying them at a respectful distance because it is not something that happens so commonly."