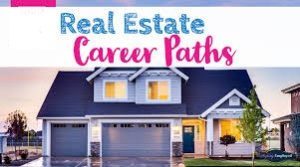 Whether you're back to work after giving birth and hungering for something new or being proactive on maternity leave, taking on a career in real estate could be the change you need. There are way more jobs out there than you may think. Some are directly associated with the profession, others overlap with career paths you would think were unrelated. The more specialized you can make your title, the more valuable your services become, and the more you can charge. Take a look at these 5 career paths in real estate to find the best fit for you.
Appraiser
While the income of a residential appraiser is lesser than that of a commercial one, appraisers make upwards of $50,000, with commercial deals pushing $100,000. Your job is to estimate the fair market value of a given property. You will be expected to apply for a license. Ideally, you would also find a good mentor, and eventually join a professional organization for appraisers. To charge higher fees, you will want to obtain a designation that reflects client trust. The competitive profession demands impeccable data gathering, as the technical side of the business is now enmeshed with the public's sense of trust.
Escrow Officer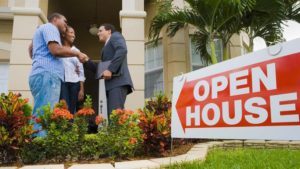 With an average salary of $47,500, an escrow officer works as a neutral force in closing real estate deals. Mark your calendar: complete the course, pass your state's licensing exam, and you will be on your way to helping people sell their homes in no time. The day-to-day job requirements call for extensive document review, from studying assumption statements to loan packages, and estimated costs to mortgage statements. An escrow officer is responsible for providing final statements in a real estate sale. Tensions can arise between buyer and seller, the two parties you are expected to act as an intermediary for. With that in mind, you may not want to pursue this profession if you deem yourself adverse to conflict.
Foreclosure specialist
An invaluable assist to homeowners during foreclosure, or the process of having their homes reclaimed by the bank, foreclosure specialists make the best of a difficult situation. Foreclosure specialists can be of great help to both the lender and the new buyer. They make about $40,000 per year. Of course, the nature of the beast is dealing in foreclosure, which by design is a stressful situation. The procedure tends to be decidedly impersonal, so make sure you are ready to put up healthy boundaries.
Landlord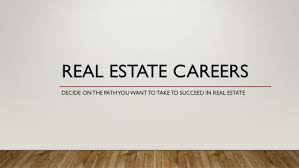 Speaking of boundaries, a landlord can have some of the most personal relationships with clients, namely tenants. Adding a real estate license to your resume wouldn't hurt, especially when you are looking to build a career out of an initial property rental. While the passive, continuous income that renting garners is attractive to most if not all of us, you'll want to avoid landlord mistakes that hurt profitability. The bottom line is to be smart about how you run your business as a landlord. Stay up-to-date with legislation and the news so you are current in your dealings. The sky's the limit for profit since the market determines rents.
Commercial Loan Officer
Commercial Loan Officers work for both loan applicants and institutions, like banks, credit unions, and mortgage brokers. With the intent to find the most suitable fit for all parties, Commercial Loan Officers are first and foremost specialists in credit analysis. Assessing risk becomes a significant skill. Depending on the project, the procedure either serves the creditors, who essentially only stand to gain the initial amount plus interest, or a shareholder, who should walk away with an exponentially greater reward. The loan officer must, therefore, focus on risk/reward analysis. If you do not feel comfortable dealing in credit or even equity analysis, Commercial Loan Officer is probably not the career for you. That said, the base salary averages over $100,000. Think about the amazing trips you could go on with that kind of money. You may have to conduct your own risk/reward analysis on jumping into a career as a Commercial Loan Officer!
Conclusion
From loans to foreclosure, careers in a real estate deal with a breadth of topics that don't all have to do with strictly selling properties. Most salaries are dependent on your education level. No matter what career you set your heart on, be sure to collect the appropriate degrees to best position yourself for success in the field.