This large lot has mountain views, easy, fast access to surrounding towns in a quite rural setting, all the amenities at hand in Zaragoza, Palmares. [More description below]
Palmares Costa Rica Real Estate Lot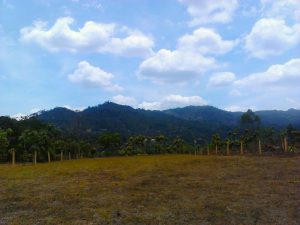 Lot:
 
2,000 m2
Sale Price:
 
$200,000
Property Type:
 
Lot
 
 
[nggallery id=68]
(Click to enlarge images)
This large lot is 400 m from principle road into Palmares from Zaragoza.
The lot is 2000m2 with fantastic mountain views in a quiet rural village. You are only 5 minutes to Palmares, 20 minutes from San Ramon and 30 minutes from Atenas.
All services are available at the lot.
Palmares is the capital city of the canton of Palmares in the province of Alajuela in Costa Rica. It is also the name of the distrito (district) that includes the city. The district of Palmares covers an area of 1.09 km, and has a population of 4,416.
The area of Occidente; Palmares, San Ramon, Atenas, Naranjo and Gredia has become home to many expats because of its weather, and easy access into Alajuela, the airport, San Jose as well as only about 1 hour to the Central pacific.
Category: Costa Rica Real Estate >> Alajuela >> Palmares Real Estate >> Lot
Contact us for more information on Costa Rica Real Estate and one of our Experts will be glad to assist you.
[gravityform id="1″]
The Costa Rica News (TCRN)
San Jose Costa Rica
For Information on San Ramon Real Estate Opportunities >> SanRamon-Properties.com